Friday
The Food For Your Senses festival must be in the rock'n'roll god's good books because the weather forecast once again was fantastic! On an organisational level there were a few good changes compared to last year, especially considering the parking and entry area. The general mood on day 1 was that good that people even threw their wallet on the stage without taking the money out of it.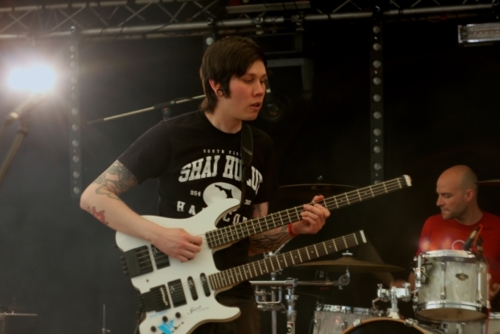 My first stage on this year's plan was Mount Stealth, who entered the tent stage with their rhythmic and melodic math and post rock. A confident performance was given, including softer pop rhythms, harder post rock bursts an even a few electro parts. Although, for my personal taste, they sometimes seemed a bit too mellow, they never hesitated to give a loud eruption and mix it with a very danceable fundament. A bit more of a clear line still would be benefiting.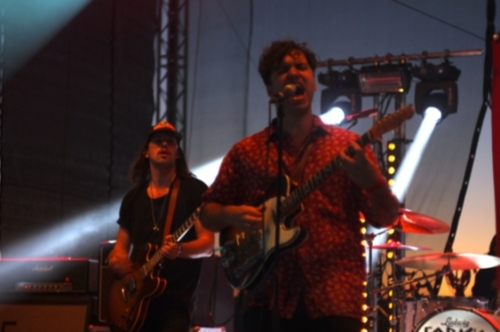 Sorry to the guys of Go Back To The Zoo, because I really didn't have them on my list. Fortunately I was around when they celebrated their good mood rock'n'roll and created the first bigger party moments on the main stage right after sunset. Although their pop rock often reminded of a typical American Pie soundtrack, they always found a way not to sound too childish and delivered a very enjoyable and likeable performance.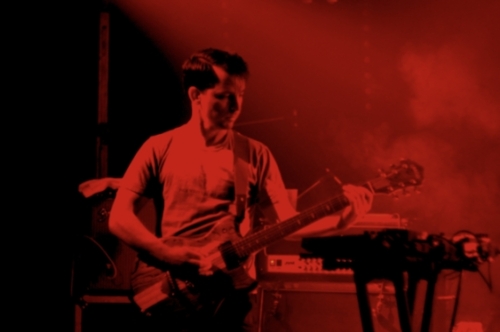 Back to the tent things were getting serious. Dub Trio's setlist turned out to be pretty freakishly, in a good way of course! At the beginning, they just rocked the stage with very solid instrumental metal, combining classic parts with modern ones. Even if the drummer could have been a member of The Fitness, the set was just evil like a hellhound. Those riffs were the first metal highlight at the tent stage, which like always left nothing to be desired during this weekend. As time went on, those guys became more and more crazy, moving a bit away from hard guitars and including reggae parts (what?!) and even electronic elements in the end (what?!!!), creating a pretty insane mixture: Reggae-electro-metal. You just got to love the moments you didn't see coming in the beginning.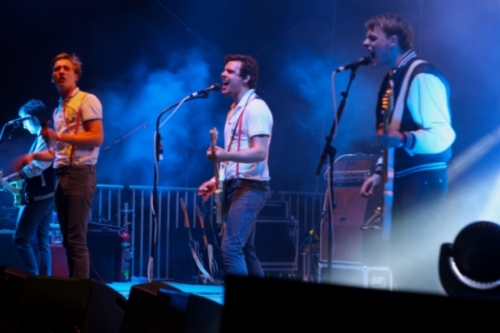 Kraftklub were eagerly awaited at the main stage later that evening. After the longest and most annoying sound check of the day, they hit the floor and supplied the first huge party moment for this year's edition. Unfortunately they had to strive against the bad sound during the whole set. As a consequence, their live performance was way behind their LP appearance, which didn't prevent them from being on top of things and of the crowd from the beginning to the end. Personally, I'm having an issue with German music for some years now, but Kraftklub, even if I'm pretty sure the hype will become embarrassing during the coming months,cast a spell over me with their cheeky and arrogant debut. All the more astonishing that the youngsters appeared very sympathetic during their performance. A band that seemed to reckon that more people illegally downloaded their LP instead of buying it. Really. As already said, the only thing to criticise was the sound or rather the lack of guitars. Nevertheless, the main stage turned into a huge dancefloor, not for the last time for this year's FFYS.
Sorry in advance for all the bands we couldn't see during this great weekend. We're sure there were some great performances that we've missed.
Read about day 2 tomorrow, and be prepared for way more metal!