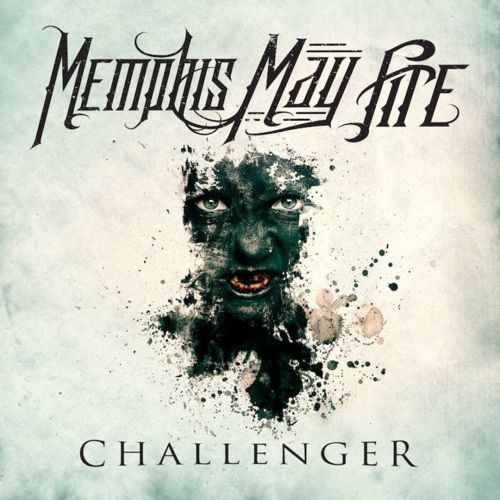 Memphis May Fire is a band that I first stumbled upon around May 2011 because Danny Worsnop, singer of Asking Alexandria, tweeted one of their lines and I ended up looking them up. The lyrics were from their back then fresh album The Hollow, to which I listened to countless times in the following months. Needless to say I was surprised yet excited when they announced in early 2012 that they were working on a new record already, and several weeks later the release date was set for late June.
The new album Challenger was teased prior to its release by two full songs: Prove Me Right and most of all Vices. Both those songs were killer and got me severely stoked for the full release, mainly the latter song because of its topic, but more about that later. So when I finally held the CD in my hands I was a bit giddy to hear what else they had come up with and on my first listening session I was kind of disappointed.
But let's rewind: the album has a clean and powerful production which puts you in the proper mood right from the first riff that is played during the intro. The drums have a slightly industrial note to them and sound really over-triggered all throughout, but that's already been the case on the predecessor and thus it's kind of part of their trademark sound. The guitars have also kept their powerful sound and only the bass seems to be more pronounced on this record, which is very enjoyable to me since I am usually unable to filter out the bass lines in metalcore…but then again I'm no musician.
The vocals are also at their usual perfection in both the clean and scream department and there are quite a few very melodic vocal passages that are almost bound to stick in your head at the latest after the second listening. On top of that there are two guest vocalists: Kellin Quinn from Sleeping With Sirens and Danny Worsnop from Asking Alexandria. Since I enjoy both their voices I was truly looking forward to their performance but I ended up being partially let down. The song that Quinn appears on is, lyrics aside, the weakest on the album and his singing was kind of boring, especially if you compare it to his guest appearance on Pierce The Veil's song that was released around the same time as the first teaser for Challenger. Worsnop's song however put everything right for me again since it's the exact opposite: among the top songs of the album and an equally fitting performance.
Now, you might ask yourself why I was disappointed after my first listening session…easy answer: I listened to the album without having the booklet with me. Let me elaborate. I'm the kind of person that pays a lot of attention to lyrics and the ones on this album had some very interesting topics. They're about the difficulties in the music business, the touring stress, love lost and alcoholism. The latter is the theme of the aforementioned song Vices to which I could relate to in some parts.
All in all I can safely say that Challenger is probably not an album that you'll like from the get go but which needs some time to settle in your head first…if you give it a chance. But even if you don't, I'm sure you'll end up finding the one or the other interesting riff or breakdown here and there. Be sure to check out the band's Facebook page as well as the video to my favorite song below.
[youtube https://www.youtube.com/watch?v=9I8cVlZDOT4]