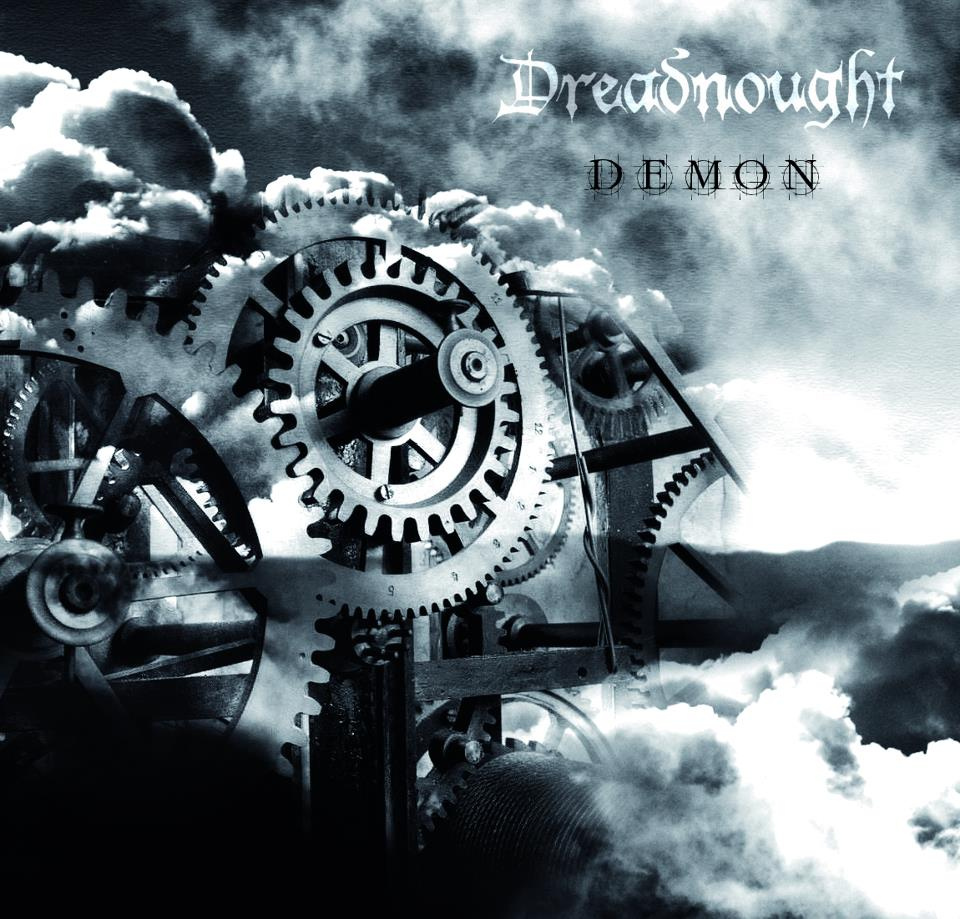 To most Luxembourgish metalheads that visit local shows the name Dreadnought will at least sound familiar since they've played quite a few shows in recent times. Now they're finally here to invade your living room with their demo Demon which they released on June 16th!
For those of you that don't know: Dreadnought play melodic black metal paired with thrash riffs. Now, as you might have noticed from my previous reviews I mainly listen to metalcore nowadays and while I'm not uninformed about other genres, my knowledge is limited to a certain extent. Which is why I have to say that the combination of those two genres sounded weird to me at first but my fears were soon cast aside. It actually adds quite a nice twist to the, in some cases, boring "let me write one riff and repeat it for the rest of the song with a little variation here and there" approach that some more traditional, so to speak, black metal bands have.
The demo starts with a short acoustic intro and then kicks into gear with, what my ears seem to identify as, a completely untriggered drum and a rich but in no way overproduced guitar sound. That sentence might come across as negative but it actually makes the album sound way more natural and raw, which is exactly what they intended to do. Not every snare, tom or base hit sounds the same and in some parts I noticed that the beat was slightly off but, even though I love big (over)productions, it just adds so much more charm to this little seven song endeavor.
The guitar front is, as mentioned, packed with diverse riffs that alternate between the "classic" black metal-type type and the heavier thrash type. The bass is also easily audible throughout the whole demo which is always a plus for me since it generally tends be undermixed on other albums.
The vocal duty is fulfilled by the Kraton singer who sings in a more screechy voice to fit the genre and I can honestly not find anything bad about his performance. The only thing that bothered me was that I kept trying to think of a voice that his reminds me of but I couldn't quite come up with one except maybe Satyr on the older material of Satyricon…but don't quote me on that one. Be that as it may: he doesn't need to be compared to anyone and stands his own ground quite nicely.
All in all I'm impressed by the quality of both the songwriting as well as the recording of this quintet's first effort since it's entirely self-produced and I'm looking forward to their first non-demo release to see what else they can come up with. Hopefully more Luxembourgish songs à la Hänk dech op since that's something that's been missing for a while in our metal scene in my opinion.
Be sure to check the band out on Facebook and listen to their album below.