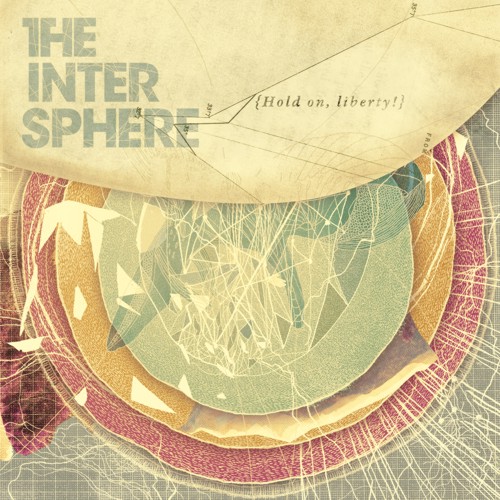 When I discovered The Intersphere for the first time at this year's Food For Your Senses Festival, I described their sound as a mixture between softer and harder post-core elements with Muse-ish riffs and clean Fall-Out-Boy-ish vocals. An impression that is confirmed throughout their 2012 release Hold on, Liberty!, combined with a solid touch of pop-rock.
The album, however, takes its time to warm-up and you may get lost a little between Coldplay keyboards and Finnish-like rock vocals; negative appearances that are deceitful until Sleeping God and Hold On, Liberty reveal the true dynamics of this long player. It's not the presence of any kind of innovation but the playfulness and the catchy post-core grooves that may make you appreciate the German quartet's work. I know I am using the word "catchy" way to often to describe sounds, but again I can't prevent myself from doing it.
Still, outbursts like in Capitali just happen too rarely for my taste, but hey, music reviews will never be objective. Unleashing the dogs called drummer and bassist turns out to be a very good idea – this is the essence that creates the groove and makes their live shows so enjoyable.
The girlish, romantic, melodic refrains shouldn't evoke too much macho behavior, I know, this is not a metal release, but those guys don't deserve to be characterized too early as a soft-rock band. The album sound, in my eyes, doesn't do enough justice to their powerful live sound though, although it definitely is a grower. It nevertheless is worth a buy if you like to cool down a bit the violence that the most post-core bands dash out of their amps.
This may not be a continuously compelling album, but a release with many great sounding melodic and rocking parts to discover!
Recommendations: Sleeping God, Hold On, Liberty, Parallel Lines
[youtube https://www.youtube.com/watch?v=jZmFLQi2MwM]