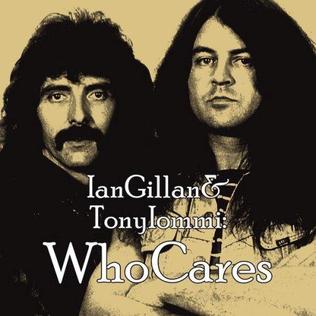 There isn't much to say when two legends of hard rock/heavy metal collaborate, it either is a blessing or a catastrophe. When Tony Iommi and Ian Gillan announced their plans to record together again, people probably didn't know what to expect since their only prior collaboration (Black Sabbath's Born Again album) has been something of a mixed bag.
Personally, I love Born Again and after the Heaven & Hell album, Tony Iommi was on top again, so I certainly was looking forward to hearing new music from both men, although I did not know what to expect musically.
The band came together to do some charity work in Armenia and recorded a single in 2011 which contained two new songs and numerous guest musicians. Now the band has released a two disc compilation and the release has its positive and negative sides.
I got to admit that I am not really a fan of compilations, most just tend to be some sort of cash-in with some inaudible demo recordings and noisy live tracks being sold as rare. This is obviously not the case here as 90% of the songs were never released on CD before. The majority of this compilation is made up of rare B-sides from both artists. There is some Deep Purple, some Black Sabbath, some Gillan solo, some Iommi solo and the two songs from the 2011 single.
The majority of the songs feature Ian Gillan, which is fine by me as I pretty much own everything by Tony Iommi anyways. I am new to Ian Gillan, only owning the classic 70s Deep Purple outputs, thus this compilation served as an introduction to Ian's body of work and as such succeeded without a doubt in making my mouth water for more.
So I would recommend this to people interested in discovering both artists outside of their main bands (Black Sabbath, Deep Purple), as well as Fans who need to complete their collections. Many of the songs are available here on CD for the very first time. Mentioning songs would be a stupid thing to do as the material ranges from heavy metal to hard rock to blues and even Pop/AOR rock music. You get a bit of everything, a nice thick booklet and the compilation is available at a fair price.
[youtube https://www.youtube.com/watch?v=dQYjEa3FdUo]