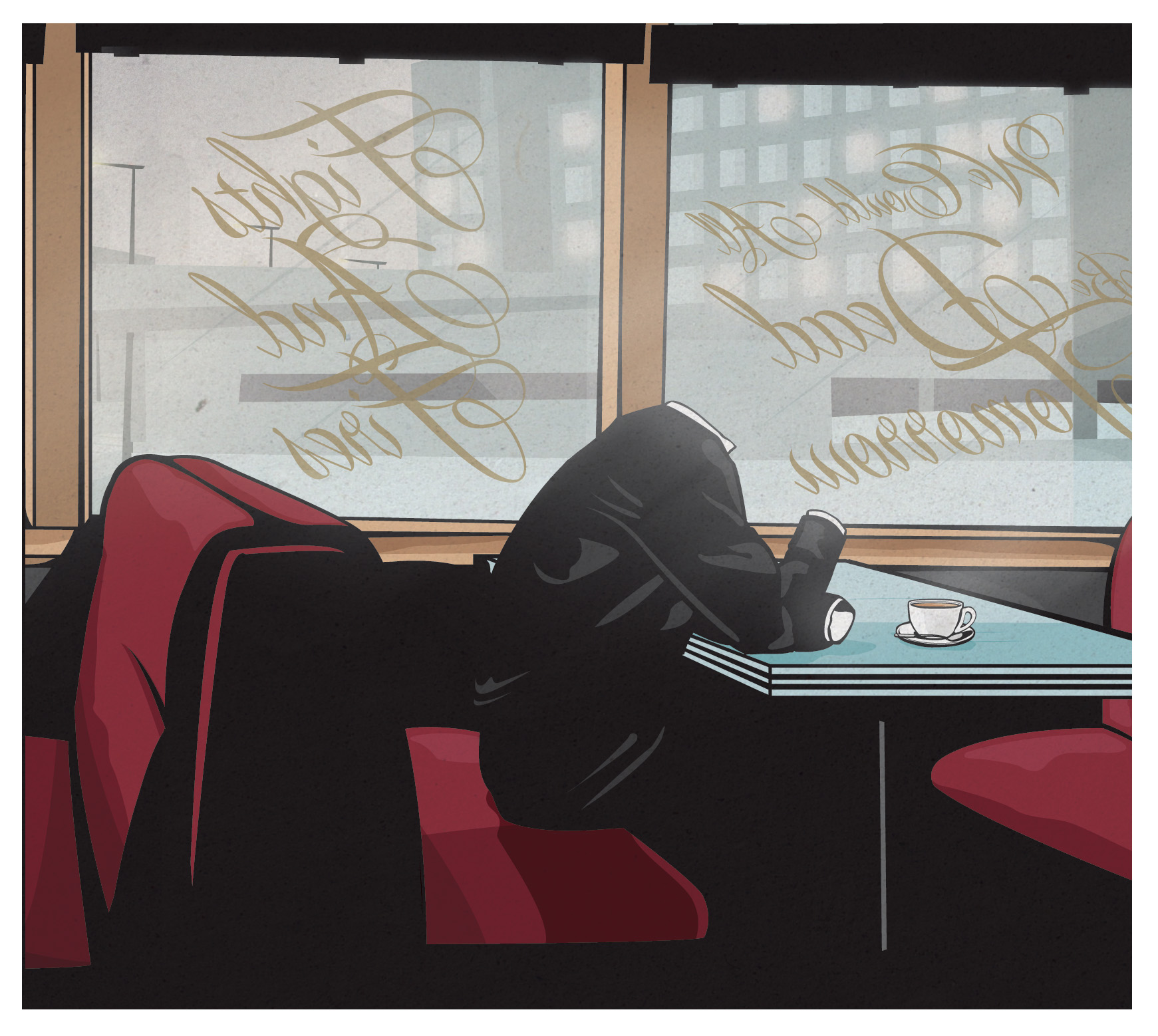 Fights and Fires remain true to themselves, not without refining their rock soup with some nice little ingredients. If spring won't come in the next months then this will melt the snow just at the right time to start the festival season.
Starting with what remained the same, let's talk about the very beginning of We Could All Be Dead Tomorrow, or should I say with the first few songs that again won't give you any chance to breathe? Just like on the debut album Proof That Ghosts Exist, the four Britons tackle you out of nothing, and don't you expect any pity: 11 powerful punches right into your face, all tracks rarely longer than 3 minutes, yum-yum! Admirers of the dirtier post-core sound of the debut will find a cleaner production, but fortunately not overproduced.
Pop punk as well as a few 90s metalish head banger parts are a bit more present, pushing the rough hardcore air of the debut a bit aside, but those are just bits and bobs. In the end, Fights and Fires have taken one more step forward, sounding more mature overall, which isn't a bad thing as long as the lightheartedness won't get lost. Thankfully, there's no reason to worry about that, given that the boys still take you to corners of the dance floor you probably have never seen. The darker side of the typical Fights and Fires sound also found its place on We Could All Be Dead Tomorrow, arranged in a very powerful trilogy (If I'm The Forrest Then You're Jenny, Rats and Vultures and Cat's Lives) towards the middle of the album before it's fast-tracking again after a nice transition to Mother's Advice.
We Could All Be Dead Tomorrow surely is a very strong and worthy successor of the 2011 debut. Put on your dancing shoes!
Recommendations: Chase The Blues, Back Bone, If I'm The Forrest Then You're Jenny, Bff… For Now
[youtube http://www.youtube.com/watch?v=1d3yc4luUD8]
The LP will be out on February 22nd, you can pre-order it in the format of your choice or immediately download the digital album here.