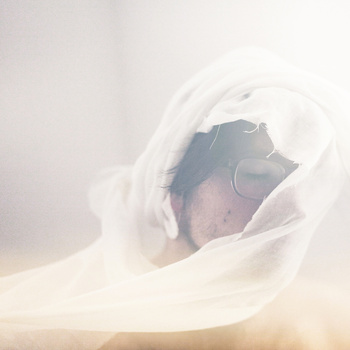 You might have probably read the name Jan Kerscher in case you're an avid reader of our dear blog. As a short introduction, Jan Kerscher is a German aspiring producer based in Bavaria who's well known for his recording skills. Luxembourgish bands like Inborn or Dirty Crows are the perfect proof for his unquestionable talent in motivating and pushing musicians beyond their personal limits. I've experienced it firsthand during the pre-recordings from Dirty Crows's debut album and I have to admit that I do have an enormous respect for this guy!
If Jan's not busy recording new gems or performing on stage with Inborn, he's still got enough output to share. This time with his solo project Like Lovers, debuting with a 6 track EP named Former Selves. What you can expect is a nice blend of post hardcore with post rock and indie / emo influences. The artist / band describes the style as a "post-songwriter project influenced by everything between Björk, Jeff Buckley and Beck" but there's a lot more, obviously. The first time I listened to the EP it reminded me of Circa Survive, a band that I personally appreciate quite much.
The opening track Again nails it by being powerful and atmospheric at once, and boy, can he sing. This is post-emocore at it's finest, simple and catchy, just the way I like it. Imagine this band playing on stage with 2 guitarists and the wall of sound experience will be fullfilled.
Teach me the right then is a fragile, acoustic dirge that is depressive without drifting too much into pathos. This is heartbreak and pain as it should be. Sad, gutt-wrenching and disturbing at once.
Honestly, I cannot help myself but think of Radiohead when I listen to Serious Man and Walls. The latter reminds me of a mix between Reckoner and I might be wrong but the track profiles as a Like Lovers song instead of being a Radiohead copy. But the real strong point of the EP is the variety of genres and talent in songwriting / performing. Too long and the acoustic version of Serious Man are the complete opposite of the opening tracks and could easily make every singer / songwriter burst in jealousy.
It is quite easy for me to write about music but the hardest task to me is to make / create good music. The worst part is to compose something with which you're thoroughly satisfied and that can be presentable to a broad audience. Like Lovers can be more than a side project or a "past-time activity" and I'm really looking forward to where this big talent and potential might be leading.
Former Selves is available on Bandcamp for 6 bucks. Buy the EP and support the artist, please!