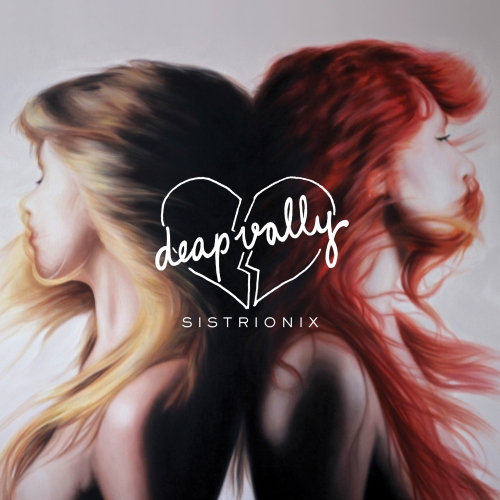 One drum kit, one guitar, two ladies and eleven tracks that make one thing pretty damn clear: this band has way more cojones than The Black Keys, not to speak of virtuous and filigree songs. But let's put aside comparisons to more or less boring two man garage rock and have a listen to Deap Vally and their debut album Sistrionix.
As you guessed, Deap Vally are another rock duo trying to squeeze as much energy as it is possible with only two instruments and one's own voice. Voice is the perfect cue to describe one great feature of this debut long player: the vocals relentlessly bang somewhere between sex, rock, soul and the 21st century version of Janis Joplin. The overall dirty garage rock production rounds up the energy of Sistrionix.
Nearly all the songs are more or less in mid tempo, but nevertheless, there is always an impression of running wild with 100 miles an hour. The two ladies unstoppably stamp through those eleven songs full of cheeky blues and garage rock, telling you not to come too near, or you may regret it. The songs serve head bangers as well as hip movers, combining groove and pure energy, one of those tasks many other two man or women bands miserably fail. I'd say, together with Indian Handcrafts' Civil Disobedience For Losers, Sistrionix is the hardest rock duo performance since Death From Above 1979 and their extraordinary You're a Woman, I'm a Machine.
So, all you ladies out there, be brave and show us more of your rock, and all you boys, be prepared to be potential groupies, this women definitely have the power to show you which way the cat jumps!