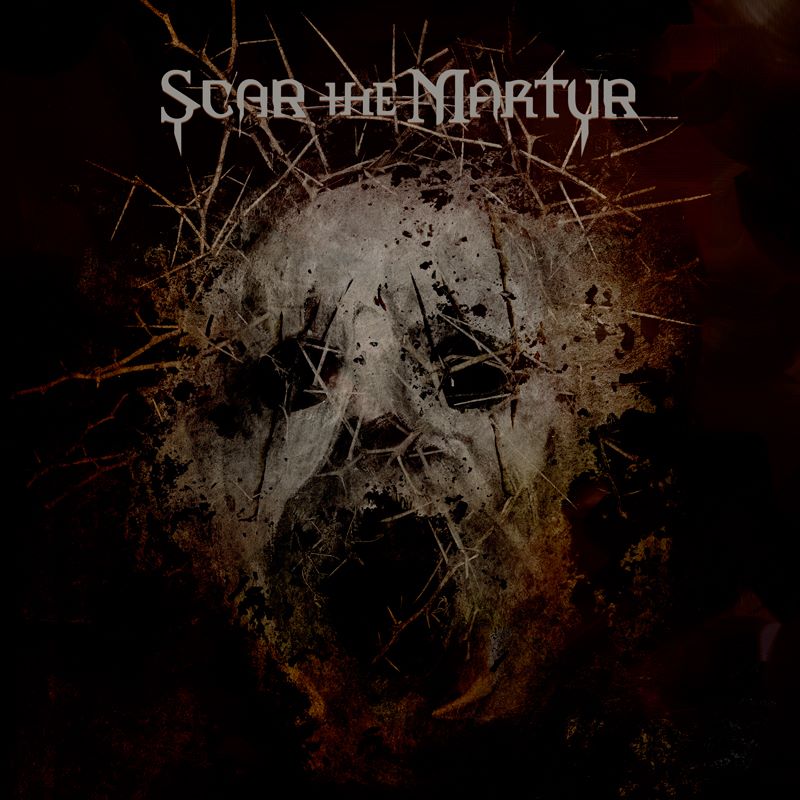 As you might have noticed from some of my previous reviews, I follow everything Slipknot and its members do almost religiously. Which is why I was very delighted when I learned that Joey Jordison, their drummer, started a new project called Scar The Martyr earlier this year. Not much was known by then and first studio previews left me quite underwhelmed since there was no real structure in the various clips. Fast forward a couple of months and we see the release of the self-titled album, to which I'll give my two cents today.
The opener Dark Ages immediately sucked me in with its heavy rhythm and I saw my bopping head without even realizing it. The whole thing threw me back to my early teenage years where nu metal was at its peak and I slowly started getting into heavier music. Let me just take a step back here and say that STM is in no way a cheap copy of the "classic" bands, but instead they've added several industrial elements to their sound, which brings a refreshing note to the fourteen songs.
The record is chock-full of, for lack of a better word, heavy-ass riffs and super melodic fast-paced solos which leaves close to new room for a rest. Just the way I like it, basically. The drumming is rather basic, if you consider who is sitting behind the drum kit, but it perfectly drives the ensemble to where it wants to go. However, I do have to nag a little bit and say that quite a few songs start out the, almost, exact same way with a rhythm on the toms…it isn't very innovative but it's not too obnoxious. Keyboards are also present, but rather to accentuate the music than being put in the spotlight.
The next major selling point, which seems to be the recurring theme of 2013's albums, are the vocals. While the rest of the band is composed of relatively known musicians, the singer is the rather unknown Henry Derek…but the man can sing and scream like no tomorrow. His clean vocals are so ridiculously melodic that I can never wait for the choruses, where they are mostly used, to give me goosebumps. I might be a bit off here, but in certain spots he reminds me of Mike Patton during the The Real Thing era. The screams don't have to hide behind those of any other famous loudmouth's either and especially the duality between the two is just breath-taking.
The only downside to this album is the length, because at seventy-five minutes total the record loses a bit of its effect. I know it sounds silly but I'm convinced that if it had been at slightly under fifty minutes, it would have left you leaving for more instead of completely saturating you. The unbelievable thing is that there are two more, digital, versions: one with a playtime of ninety-two minutes and one with slightly less than two hours. It's a bit of a dumb nitpick but it was the only real thing that bothered me, so I had to share it with you. Nevertheless, I definitely recommend this album to anyone who wants a refreshing throwback to a long-forgotten genre. For more info, go visit the band's Facebook page and be sure to check the song below.
[youtube http://www.youtube.com/watch?v=Hl_ej-OupkI]