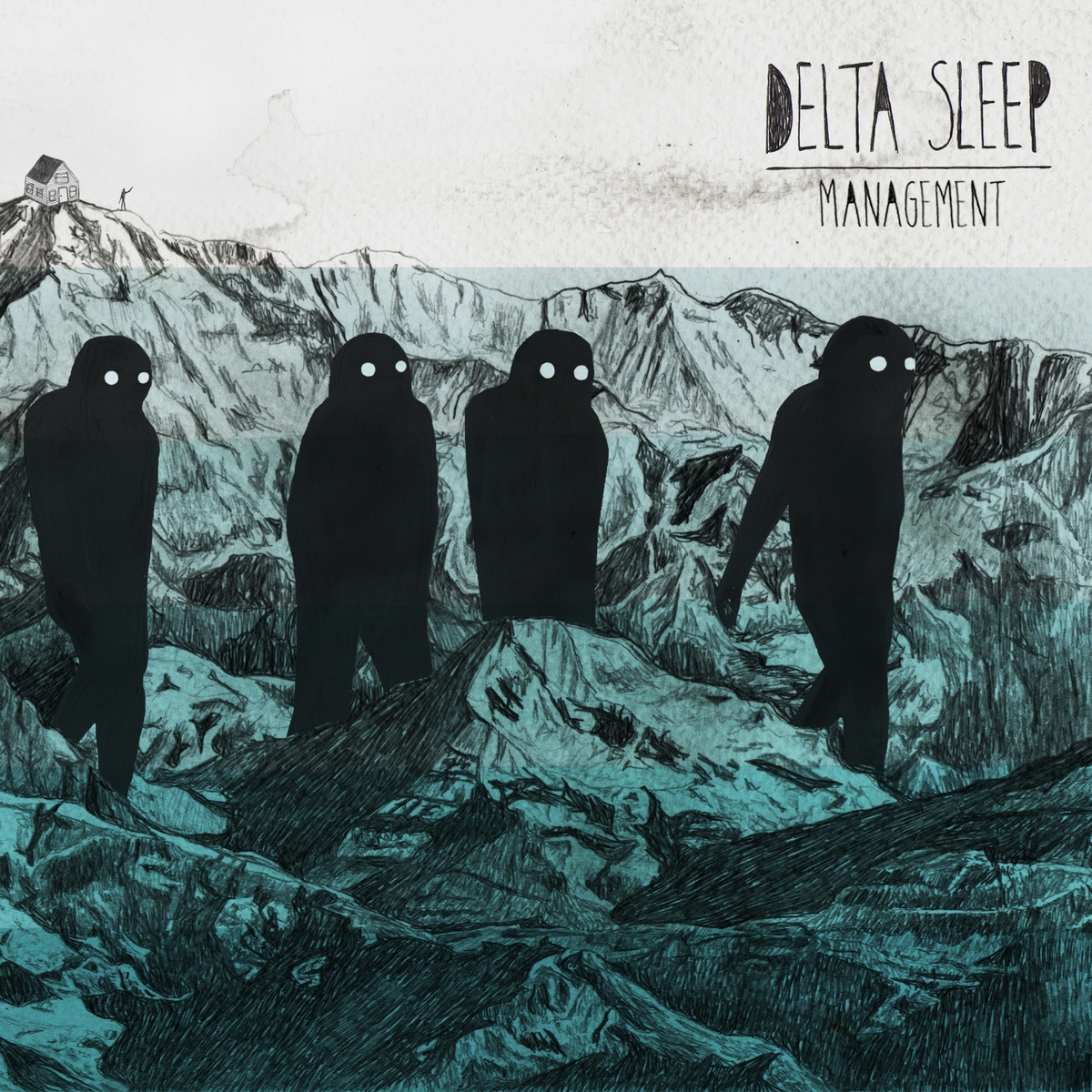 The Canterbury-based boys and girl of Delta Sleep were in Luxembourg with Mambo, another stellar math rock band, last month, and we decided to feature them because they deserve it. They released their second EP Management back in May. It sounds very mathy and slightly emo with a pinch of post-hardcore added to the mix (the latter element can be attributed to the singer's occasional screaming, but also the fast tempo throughout most of the EP.)
The problem with math rock is that its complex rhythmical structures can all too easily result in an overkill, and that's what I was worried about when I first heard the opener. 16:40 AM is chock-full with turns, surprises and constant changes of pace and vocal style that leave your head spinning through 5:56 minutes. While the song is intelligent enough to be exciting instead of overbearing, it does tread dangerously close to the edge, and I'm not crazy about it. I would probably enjoy it more if the band had cut it short by 1 minute, or taken drastic measures by taking away 3 to cram all of that energy into a different song altogether. (It goes without saying that my opinion must be taken with a grain of salt, especially seeing as most critics and fans view 16:40 AM as the undisputed highlight on Management.)
But then they made a wonderful choice by using a toned-down interlude followed by a much neater math gem entitled Jesus Bill! to let the listener recover, and I found that 16:40 AM is an integral part of the collection. The frenzy of the opener is an ideal way to set the energy for the EP and bring out the magic of the remaining songs.
Moving on to Camp Adventure, the fourth and most subdued track. It is lovely and relaxing to listen to in its acoustic simplicity, so much that the groovy Dustbusters, my personal favourite, jerks you out of your trance again. It comes with a great bassline and unravels beautifully over 6 minutes and 37 seconds.
So Say We All, the grand finale, starts out slightly American Football-style with melancholic vocals and soothing picking on the electric guitar, transforms into a full-on, raw math rock/post-hardcore monster halfway through, and finally fizzles out smoothly again. I love it. It does what the final track is supposed to do: leave you euphoric and in the clouds.
Delta Sleep has fantastic technical skills and very forward-thinking ideas. With Management, they managed (lazy pun intended) to create a fun 6-track collection that will incite feet-tapping and head-bobbing, but that'll also have you stare pensively off in the distance. Visit their official Tumblr for more information and find a link to their Bandcamp below.