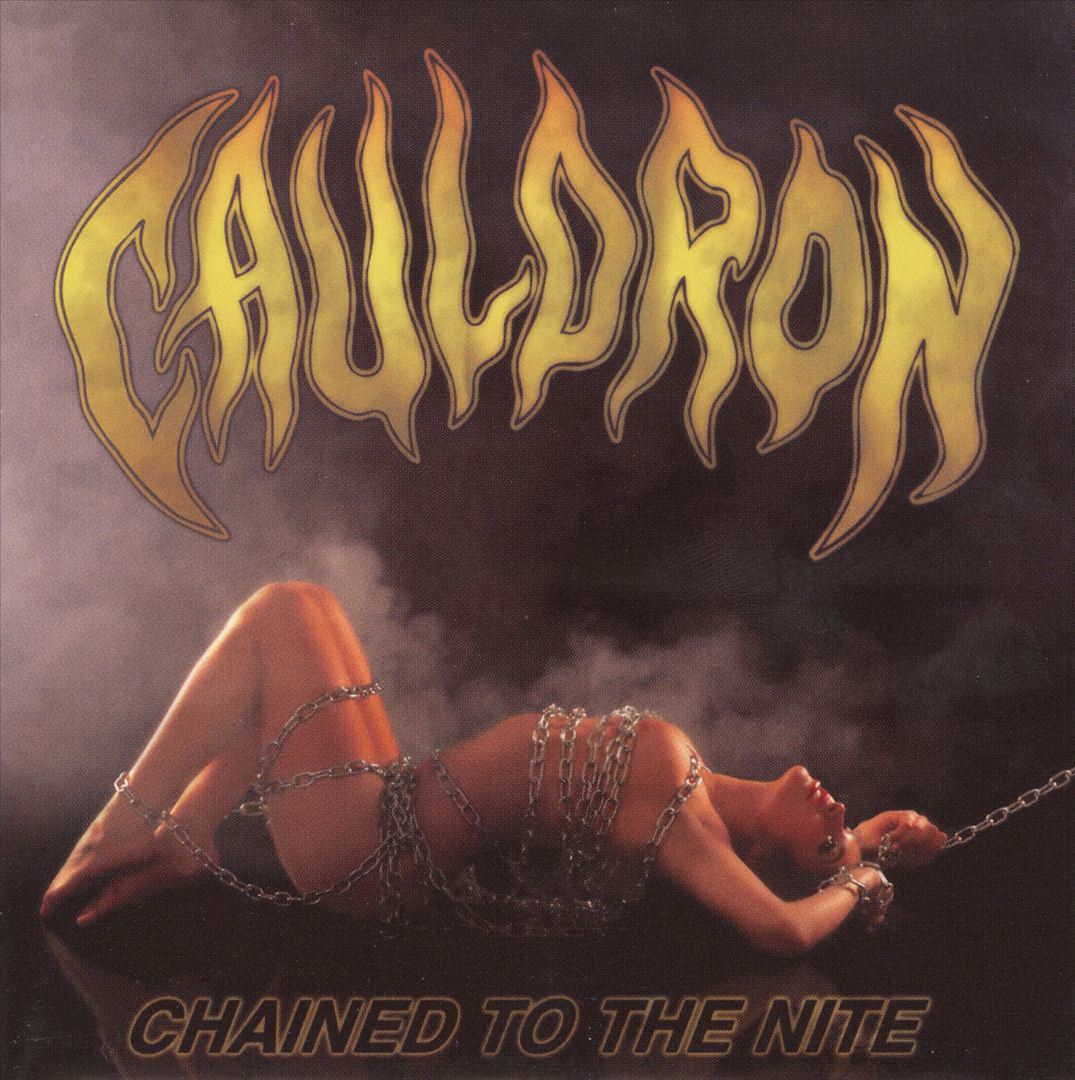 When I was a little child there was one record, my former all-time favourite, which made me imagine that my playroom was an oversized drum kit. So just before joining my mother and father for the weekly Saturday evening game show, I took the Playmobil pirate ship's mast and circus tent's middle pole and drummed through my room like a maniac who forgot to take his Ritalin. Later on I switched to the air guitar and played amazing imaginary gigs in my room every Saturday night.
Why do I tell you this? Because, every time I listen to Cauldron's Chained to the Nite, I become this professional air guitar player from my oh so precious childhood again.
Cauldron, formed out of the ashes of Goat Horn, is part of the New Wave Of Traditional Heavy Metal scene and released their debut full-length album in 2009. It quickly became one of my favourite heavy metal records, simply because there is not even one mediocre song on it. The melodies go right into your auditory canal, even after the first listen, and make you tap your foot to every single song. The three-piece Canadian band certainly didn't invent anything new but they are hungry, loud and, most importantly of all, genuine without taking themselves too seriously.
All in all, Chained to the Nite has everything some 80s metal bands used to dream of back in the New Wave Of British Heavy Metal years. As I already said, the melodies are catchy and Ian Chains provides one classic staccato metal riff after the other. Together with the clean and kind of unique vocals, old-school solos and polished, crystal clear production, Cauldron delivers an effective traditional heavy metal record which I can't stop listening to.
If you're into the metal revival movement, you shouldn't pass up this brilliant record filled with fast, aggressive and slow earworms!
[youtube http://www.youtube.com/watch?v=QeJAZGLayBA]