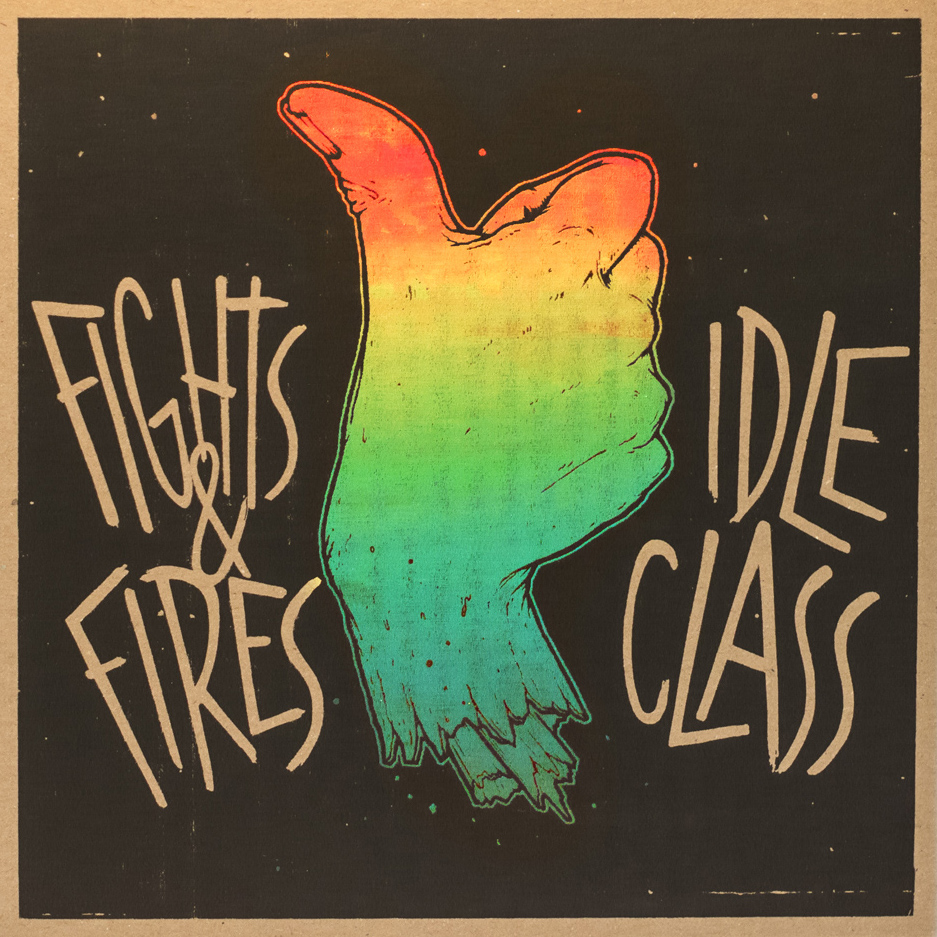 A couple of weeks ago I went to an all-day skate punk show here in Luxembourg and out of the many bands playing, there was one act that stood out to me: the German formation Idle Class. Me being me I couldn't help but chat them up and ask if they had anything coming up in the release department, which is when I learned that they were about to release a split EP with the English hardcore punkers of Fights And Fires. Even though I'm not a huge fan of split releases, I simply couldn't pass up on the occasion, so let's give the Split 7inch a shot, shall we?
I'll start the review of the four tracks, two per band, in reverse order with Idle Class since they were the ones that drew me here in the first place. The quintet plays a kind of punk rock with a more dreamy and technical approach, while still maintaining the lightheartedness that is typical in the genre. Both songs are mostly fast-paced but regularly jump into mid-tempo parts that give you a little time to catch your breath, which is exactly what makes their approach so interesting: there is never a moment where you're out of the song, yet it doesn't get repetitive at any point in time. The dual vocals are also a nice little touch that gives their music an additional layer of depth and actually resembles melodic hardcore in some passages.
Moving on to Fights And Fires. What can I say? The five blokes have not lost their trademark sound and deliver hard punches, wrapped in a good mood boxing glove. Too metaphorical? Yeah, thought so: F&F simply knows how to make the crowds dance with their incessantly hard-hitting hardcore punk, while still making their listeners feel happy inside due to their melodic goodness. Even though I have to admit that the vocals do take a few minutes to get used to, or at least that was the case for me, I can honestly say that I can't imagine the songs without the singer's wacky screams.
As I mentioned above, I don't really like split EPs, and the reason is usually the same as it is with this one: they always leave me craving for more. However, these fourteen minutes will whet your appetite enough for the, as far as I know, planned full length records of both bands…so be sure to give them a shot! You can find more information on the Facebook pages of Fights And Fires and Idle Class! And below you can listen to a song of each band, before the official release on October 10th!