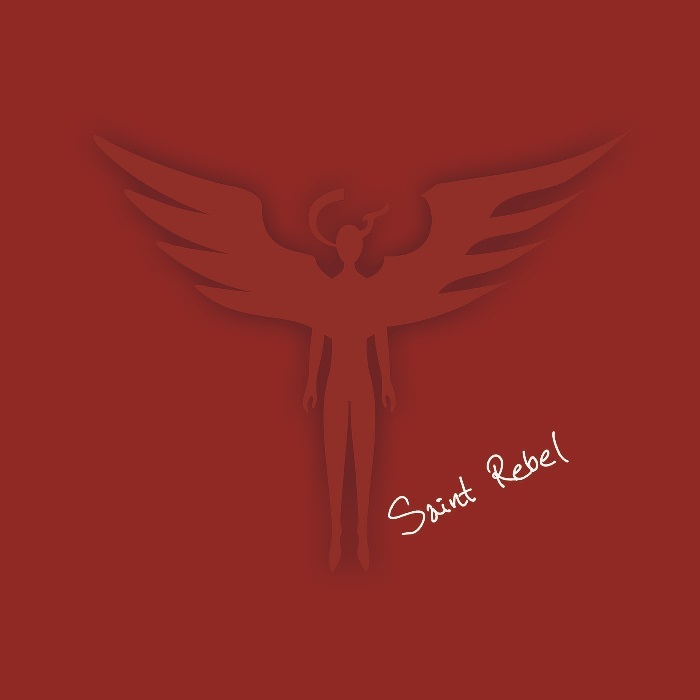 What are the first bands that come to mind when someone mentions Danish metal? Volbeat? King Diamond or Mercyful Fate? Right on! But over the past two years I've found out that there are many rather unknown bands that have a lot of potential to amount to something big! One of these is the quintet Saint Rebel, who are about to release their self-titled full length worldwide on January 12th, after a successful launch in their home country!
The guys from Copenhagen have a rather distinct style, which reminds me a bit of the classic 80s hair metal bands, but with a huge twist in terms of heaviness and groove. Elements of doomy stoner can also be heard in some instances, as well as some modern tunes akin to metalcore, but not quite. The resulting mixture is a highly captivating blend, that I've never heard so well executed thus far.
While heavy riffs and fast-paced drumming are predominant, there are also a couple of slower songs among the twelve tracks, which loosens up the whole experience quite nicely; hence repetition is not a word you can associate with Saint Rebel. In terms of production quality, every instrument is spot-on when it comes to sounding its best, which is definitely another positive aspect.
Last but not least, the main factor that contributes to my association with 80s hair metal, is the brilliant performance of the singer, who, with his mostly raspy voice, rounds of the forty-nine minute package off perfectly. But even here, it's never monotonous…since his higher vocals are also an eye-, or rather, earcatcher. Coupled with the occasional screams and a strong sense for melody, I can't really find anything negative to say.
All in all, this record is one that I can openly recommend to anyone who wants a fresh approach to mixing the old and the new, because it accomplishes it quite nicely! Personally, I have yet another Scandinavian entry on my ever-growing list of bands to follow in the future! Be sure to check out the video below and pay Saint Rebel a visit on their Facebook page.
[youtube https://www.youtube.com/watch?v=I4BlHRp5OWs]