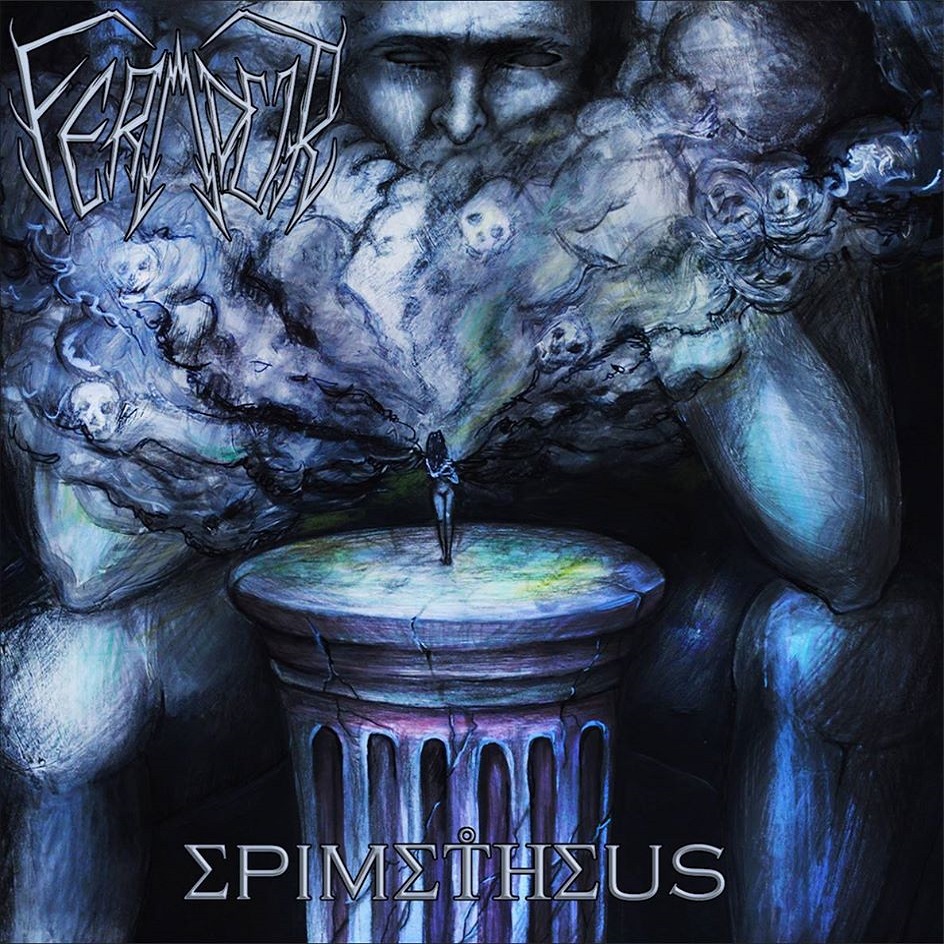 It feels like forever since I got to write about a local release, and what better way to draw attention to our small country than with a band that says about itself that it plays Luxembourg metal? Feradur is a relatively "new" band, despite being in existence for almost a decade, and quite frankly a group of guys that I've never really paid much attention to in the past. A fact that is yet another piece of evidence that I am not omniscient, because their first full length Epimetheus proves that they deserve to be noticed!
While the genre name they gave themselves is not entirely wrong, because it does have that typical Luxembourgish feel to it, I think I have to point out that the quintet plays melodic death metal, with a heavy focus on the viking-inspired kind. All throughout, the majority of the guitar parts are fairly heavy, which in combination with the tank-like powerful drumming, provides a solid backdrop for the songs to unfold. Heaviness is not the main selling point though, because the melodic side does not fall flat either, and delivers a truly diverse listening experience.
One thing that I have noticed though, is that there is a definite build-up that is happening during the nine songs. While the first two songs are a good introduction to the band's sound, the guys unload all their potential in the middle of the record with their, in my opinion, smash hit Rotten Heart and the surrounding tracks, while ending on a slightly weaker note. In a way, that is also a strong selling point in my opinion, since many records nowadays blow their entire load on the first couple of songs and make you shy away from listening to them in their entirety…definitely not the case here.
I also have to give immense praise for the vocal performance throughout the thirty-eight minutes because, contrary to my expectations, the singer covers a wide range of styles and avoids boredom rather effectively. The multitude of techniques is only further enhanced by the actual skill that is put to show though…and that is in no way lacking! The growls are deep and menacing, the screeches are strong and ear-piercing and the screamed melodies are a pure delight!
Even though technically not quite the correct denomination, Feradur are a newcomer with a lot of potential and have managed to deliver a worthy first entry in their catalog with Epimetheus! While, out of personal preference, I won't be spinning the record on a daily basis, I can only strongly advise you to give it a good and thorough listen, because I'm willing to bet that you won't be disappointed. So, make sure to listen to the above-mentioned song below and head over to the band's Facebook page for more info, especially concerning their release show that is taking place this Friday, May 29th, in Diekirch at Atelier 6!
[youtube https://www.youtube.com/watch?v=Q-2lvixRgjc]