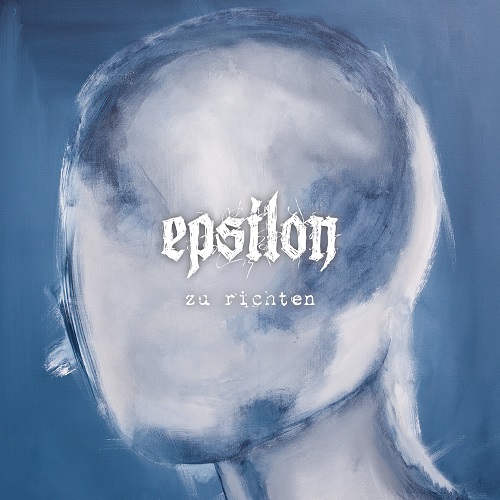 Since it's been rather quiet in the post-hardcore realm lately, safe for a few gems, I've had to enlarge my scope and delve into other genres…truth be told I couldn't be happier. Especially since I've been treated to some true quality material, most of which was in the death metal direction. Today marks yet another entry of said style: Epsilon's Zu Richten, which was released last Friday!
The Austrians take a very old school approach and definitely like it raw and brutal, since there is little to no high tech bullshit involved and, at least that's what it sounds like to my ears, every instrument is recorded as is. No triggers, no digital alteration, no nothing. Just pure, honest, mayhem…just like it should be!
The forty-six minutes are mostly a series of balls to the wall blast-beats and double bass rampage, combined with fast-paced, technical guitar play and a very distinct and clearly audible bass sound…a true delight to my ears! Obviously, and thankfully, there is also variation in the form of slower and groovier parts, that truly drive home the ever-present feeling of heaviness.
The thing that stands out to me, however, about the quintet is that throughout the eleven songs, they have six which are sung in German, complete with the typically Austrian rolled R. And to be honest…those are truly the ones that stand out, not only because of the language but also because they have the best songwriting and variety. Especially the seven-minute piece Die Schuld des Lebens is a ride to hell and along with the song Nutzmensch Agonie definitely among the masterpieces on here.
All in all, there is no doubt to me that Epsilon have managed to write a record that knows how to convince genre fans of their prowess and I'm quite certain that Zu Richten will not leave the playlists of many of their listeners. So be sure to listen to the song below and head over to their Facebook page for more information!
[youtube https://www.youtube.com/watch?v=c_03-NQVp20]