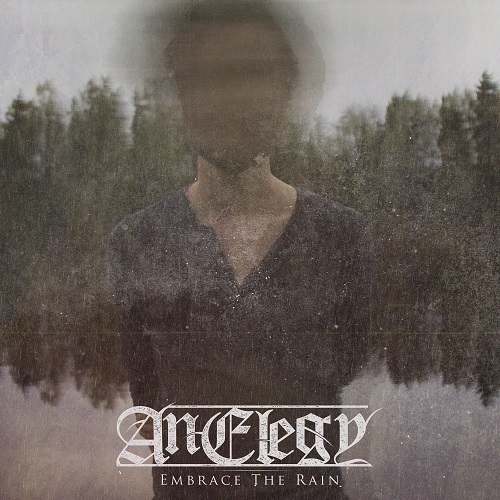 I don't know if it speaks for or against me, but I remember the exact moment the metalcore scene was flooded by dual vocal bands. There were obviously some that were meant to stay and that have proven their longevity through evolving their sound over the years and had brilliant songwriting to begin with…but a whole plethora of them simply disappeared in the vast ocean that is music. Since this medium is a very eclectic one, there are regular resurgences of this style in newer bands, and I always give them a go to judge the current state of things. Which is what lead me to today's band: An Elegy! The quintet is about to release its debut EP, Embrace The Rain, on July 27th and I'm here to tell you whether you should give them a chance or just move on.
Let's get one thing out of the way that hit me right from the get-go: these Brits must love Upon This Dawning. Their sound is very European, even though I couldn't explain to you what I mean by that if you held a gun to my head, and it reminded me very much of the aforementioned Italian's first major release…which is a good thing, to me, by the way. Throughout the eleven songs, down-tuned guitars, and chugging rhythms are ever-present, but usually overlaid by mildly technical elements, before exploding into purely melodic parts for the choruses. Obviously, the drumming goes hand in hand with that, while alternating between fast-paced and groove-laden play.
Next up are the vocals: as mentioned at the beginning of this review, there are two different types of vocals, provided by two different people, that intertwine during the nineteen minutes, as is tradition for this style. The unclean vocals are fairly diverse and cover deep growls, screeches and regular screams; while the clean vocals, that are provided by one of the axemen, stay rather constantly on an enjoyable level of melodic goodness.
All in all, I would say that Embrace The Rain is an ambitious first step in the right direction but, despite all the musicians being talented, that it's missing that little extra something to distance itself from the masses. Now, maybe I'm just too critical or over-saturated, but nevertheless I am very confident in saying that An Elegy has the potential to go big, when they find their own sound and manage to execute it well. Either way, your time will not be wasted by giving them a listen, so please do so below and head over to their Facebook page for more information.
[youtube https://www.youtube.com/watch?v=KDopwe0Y1Yo]