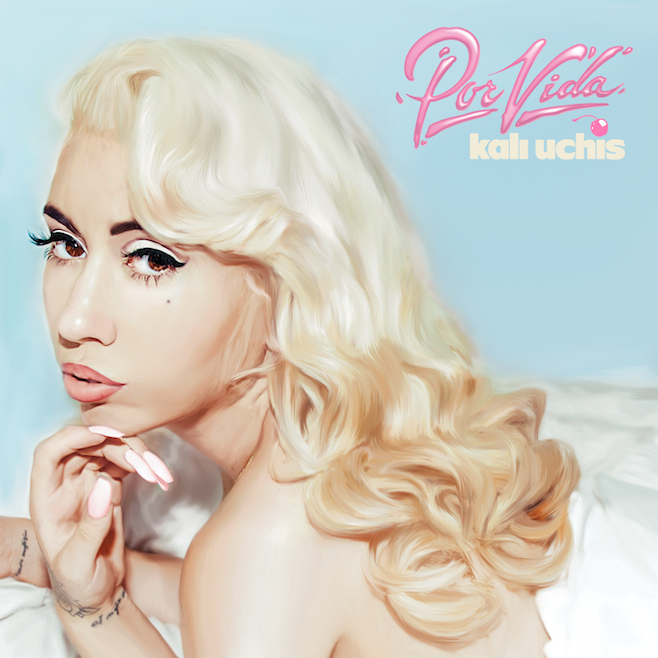 Kali Uchis is an exciting Colombian artist raised in the USA who has been around since 2012 when her first mixtape dropped, but has only moved into the spotlight in 2014 following the release of the first single off her first LP Por Vida. The album came out in February this year and since discovering it a bit late I haven't been able to free myself from its spell.
Kali's musical style is an interesting mix of influences that I haven't heard in this form before. Her voice is all sultry and soulful and is backed by a sound that can be best described as an experimental cross between vintage bubblegum pop and R&B combined with some serious hiphop vibes (not least because she's had really cool and well-known support coming from hiphop backgrounds for this album, such as Tyler the Creator and BADBADNOTGOOD). She also flirts with reggae elements, most notably in Know What I Want, and her Latin American roots definitely take hold in her music. It's all over the place but blends in together so nicely!
Lyrically, Kali's moments of sass are irresistible: "Fuck me over, I'll fuck you worse and take off to Japan". She also has a knack for analogies, which is evident in Melting, Lottery and Loner, the slower numbers on this record.
In rough outlines, Por Vida is composed of saccharine love ballads, smooth hang out jams and bouncy late night tunes to feel like a million bucks to. While still decidedly making up an accessible pop album, every single one of the 9 tracks is unique and strays from the usual boring recycled mainstream pop formula. I sure love a well-crafted pop record – definitely don't miss this artist if you feel the same! Find her on Facebook and stream the album on Soundcloud.
[youtube https://www.youtube.com/watch?v=Srfe453YePI]