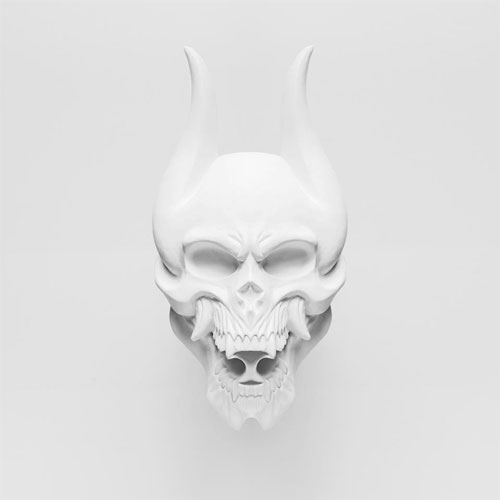 After BMTH have drastically changed their style, it is now time to write about yet another band that has strayed quite far from its roots. Trivium has always been an ensemble whose music I've greatly appreciated for the most part, but their new record Silence In The Snow has taken a very different path from what I was expecting. Let's see what has happened, shall we?
The quartet started in metalcore, and has constantly expanded its musical range by adding new elements and also removing some…but never in their fifteen year history has the evolution been this drastic. Well…almost. The band's third record The Crusade had the lead singer mostly refrain from screaming, especially live, because he blew his voice while constantly being on tour and not having a proper technique. Along with that, the music felt a bit too much like a cheap Metallica copy and it is with no doubt my least favorite release of the band.
On subsequent albums he had not only regained his screams but also vastly improved his range and vocal power, resulting in amazing works of art and live shows. But apparently he damaged his voice again in 2014 and was thus forced to refrain from screaming again. Which is why, I suppose, the band chose to go a different route with their seventh release: no screams at all. The reaction to this decision has been very mixed so far, as was mine at first…but Superman damn it: it works! And how!
Logically, this also has a small influence on the instrumental side of things, but not as much as you'd think. Trivium still very much sounds like the fans have grown to love them, but the focus is clearly more on melody and, for lack of a better word, grandeur. The eleven songs all have this majestic feel to them, while at the same time remaining heavy; albeit having less of a "mosh-along" vibe. The only minor gripe I have is that some more technical aspects have gone missing in the process.
Now, onto the main change: the vocals. There is not a single scream, growl, shout or anything alike during these forty-three minutes and everything is kept in clean singing. However, the sheer vocal range of the singer has so vastly improved that it doesn't feel like that much of a loss. But I have to admit that there were a handful of passages where I would have expected and loved the guitarist to maybe add a little growl here and there, simply because I kept waiting for it. On the other hand, I have to quote the latter: "you don't need screams to be heavy", and I have to agree 100%.
At the end of the day, there is no doubt Silence In The Snow will divide the ranks of Trivium fans, but to the naysayers I can only say: the old records did not disappear from the face of the earth, so feel free to go back and enjoy them! I, on the other hand, embrace this change wholeheartedly and while it probably won't be my favorite record by them, I will fully support them! So be sure to listen to the track below and head over to their Facebook page if you want to do the same.
[youtube https://www.youtube.com/watch?v=uVpU-OXrg1c]