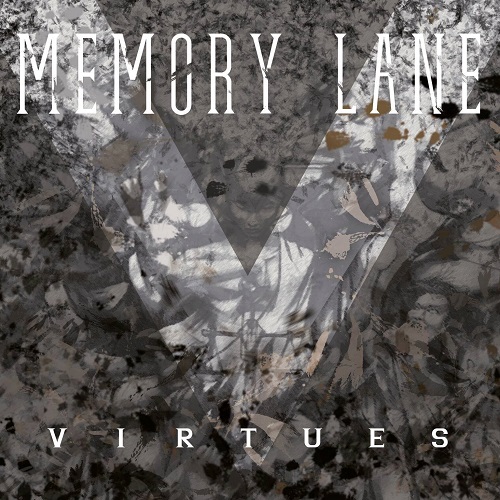 There are certain things that you never think you will get to write in your life without it being a lie. Like: "boy, I sure like the 45th US president" or "I just had an life-changing and meaningful conversation with a neo-nazi". Well, the year is 2017 and I can finally cross another of those sentences of my list: "there is just no good post-hardcore band in Luxembourg". Because, lo and behold, Memory Lane has just entered the scene! It has taken us a long to get here, but I can tell you right off the bat that the wait has been well worth the while!
There are two things that the youngsters did exactly right, in my book: first off, they didn't create a social media account just to invite all their friends and gather likes (or followers) without having anything to show for. That is one of my biggest gripes when it comes to new bands, whether they be local or international, and while I do understand that songwriting and recording is at times challenging, I would always advise newcomers to just wait until they at least have a demo recorded. These guys just did the polar opposite of that and recorded an entire album, called Virtues, before even creating their Facebook page. Secondly, they even have an actual music video out already…color me impressed. But enough about the behind the scenes, let's get down to brass tax: the music.
I already took away the surprise in my opening paragraph, but I must repeat that it's actually really good. To begin with, the one thing that differentiates Memory Lane from most, if not all, bands in the genre around these parts of the world is that they know how to write good songs, not just cool parts that awkwardly stumble into one another. Don't get me wrong: not every song is a composition that could only be rivaled by Beethoven, but there is always a coherence in their song structures that makes listening to these thirty-three minutes a pure joy. While some staples of the genre, like vigorously hammering that open top string or the occasional breakdown, are present in every track, they are underlined by tons of interesting riffs and licks. Add to that a solid drum track which keeps everything in check without ever showing off unnecessarily and the occasional use of keyboards that add another melodic layer, and you're left with a solid foundation for a record.
As is the case with many bands in this genre, most of the eleven tracks feature two different vocalists, one performing the clean parts and one taking care of the unclean ones. While it has taken me a few listens to get into the screamer's style, I ended up appreciating his screams because he reminded me of the ones on Secrets' Fragile Figures, a record that I love to bits. The clean vocals immediately captured my attention from the get go, simply because we have very few good clean singers that are active in the scene. At least on the album the guy delivers a top notch performance, and while I am not quite sure if and how much the singing was digitally polished, it works just fine for my listening experience. A spicy little guest appearance by Everwaiting Serenade's Julien on the song Honesty is just the icing on top of all that. Lyrically, it's honestly nothing you've never heard before, but there are some fairly catchy and sing-along worthy choruses here and there that I actually found myself humming at times.
As a summary, what can I say? I am sold. If Memory Lane can deliver these songs on stage, I can guarantee that you willl be sold too! Virtues is digitally dropping this Sunday, February 19th, with a physical release following at a still unknown point in the future. In the meantime, be sure to watch the video below to get an idea of what I've been raving about the entire time, and drop them a visit and a well-deserved like over on their Facebook page!
[youtube https://www.youtube.com/watch?v=fp49-kUct-c]