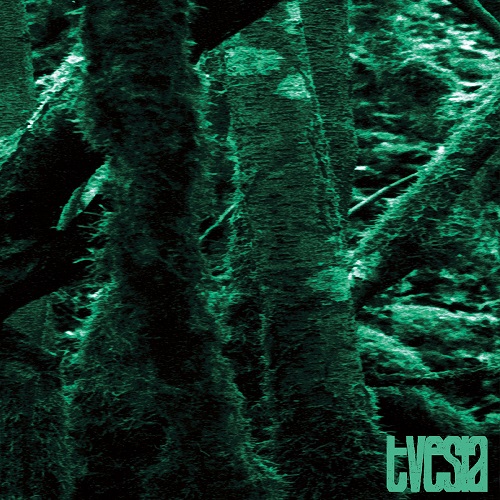 In the olden days, back when I first started going to local shows, there were a handful of bands that could be found on almost every line-up: Inborn, Sad But True, Mercury, John McAsskill and Kitshickers were pretty much playing at every bigger concert that happened around that time. However, there were also bands that were sprinkled into the mix every now and then in order to make things interesting. One of those bands was Tvesla, a three-piece instrumental band, who played something that I could not get into for the life of me, back then…but times change. After a couple of years on hiatus, the guys are now back with their new self-titled release. I'll try to give you a few, admittedly short, impressions but I must warn you: this is not the kind of music you write about, because you need to listen and experience it yourself.
These eight tracks can only be described as hypnotic and entrancing. As a matter of fact, they're fairly repetitive and simple but those two ingredients are, in my opinion, exactly what give this record its intensity and at times disturbing atmosphere. This is not to say that the musicianship is bad or lacking in depth, it just feels like the band deliberately avoided putting in hundreds of parts in one song just to show off, but rather chose to tone down on variation in favor of the entire composition. A formula that works out perfectly in my book.
I'm not entirely sure how people in general feel about post-rock such as this, but at least for me it has to be enjoyed in a live setting. That's exactly what my biggest concern was when I first dived into these thirty minutes: will it work without that key factor? On my first listen, I feared that it was not possible, because I was walking to work and focusing on other things, the second time I tried in front of the PC while taking care of things around the apartment and the music still failed to grip me entirely. The solution to my problem came to me on my third try: listen to it on headphones while doing little to nothing else on the side. Only then was I able to get into the state of mind to fully embrace the journey.
That's all I'm going to bore you with, because as I said in my opening paragraph: it's best to give it a try on your own and make up your own mind. You can do so in a live setting on March 18th at Rotondes, because that's when Tvesla is going to unleash their new creation! So be sure to head over to Facebook in order to get additional information on that evening, as well as keeping up with the future endeavors of the band!