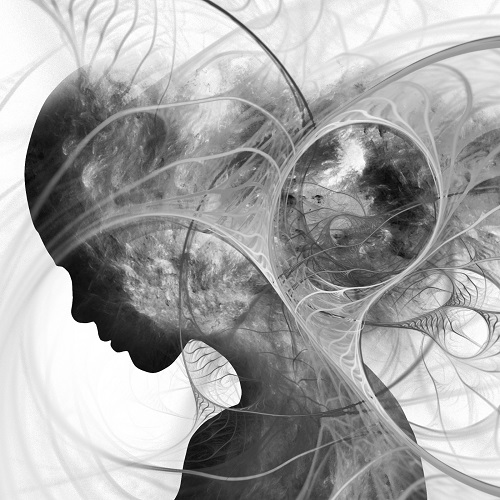 Three years have passed since the local progressive death metal heroes in Retrace My Fragments have released their skull-shattering full-length Ethereal Flux and it began to be quiet around the quintet for a while. It wasn't until recently that they announced their return with a small EP in order to whet the appetite for new adventures to come. However, Tidal Lock is much more than just an amuse-bouche: it is a transition.
The reason for said transition is the, amicable, departure of their vocalist after more than ten years as the frontman. After several try-outs and careful consideration, the guys decided to continue as an instrumental four-piece; a choice I wholeheartedly welcome! While the Luxembourgish metal scene has a few very talented instru-bands already, I am convinced that RMF has a fairly distinct sound that will nicely fit between the existing and established formations without singers.
But I'm getting ahead of myself, back to the EP: in a way the sixteen minutes sound nothing like the band's previous material, but on the other hand they feel very much like what we've grown to love about the band. The song structures are on the same crazy level as before, with frequent tempo changes and numerous riffs being thrown at you in rapid succession, whereas the content is "simpler". The technicality takes a step back in favor of the almighty beast that is groove, and it works…for the most part.
There is no doubt in my mind that large portions of these three songs were written with a vocal melody in mind and were later on changed into an instrumental arrangement, which is absolutely understandable and legit. But I am also convinced that they do not represent the final form of the new Retrace My Fragments, and that future endeavors will have that extra little something that will make people fall in love with their sound all over again.
If you want to see the band one last time as a quintet, I advise you to move your sweet cheeks over to Rockhal this Friday, where the band will hold a release party for Tidal Lock which will at the same time be the farewell for their singer. In the meantime, you can check their Facebook page for more info!