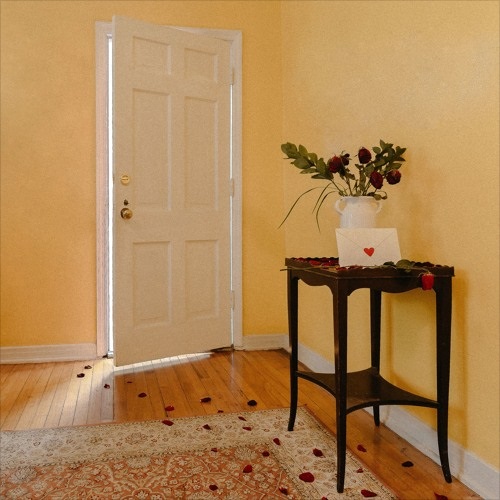 I've said it before, and I'll say it again: the one thing I love the most about my reviewing hobby is being introduced to music that I, probably, wouldn't find otherwise. Especially bands that might only have a solid fanbase in their country or city, but still harbor a ton of talent and potential. Today's artist definitely falls into that category, because according to their Facebook-like-count Hungover are fairly small, yet their debut EP Wilt packs everything that big and famous bands have…and then some.
Technically-speaking, it's not their debut per se: it's actually a remastered re-release, with three additional tracks, of an EP with the same name that was released two years ago, but the new mix gives the old songs a brand new shine that makes them seem completely fresh. The band's sound is as pop punk as it can get, with all of its trademark aspects like mid-tempo verses and high-tempo choruses, but well-written and well-executed with enough recognizability to set it apart from many of the other bands in the genre.
While the instrumentation is solid is solid throughout the twenty-seven minutes, but nothing that has never been done before, the vocals stand out that much more, at least to me. I'm sure this comparison has been done ad nauseam, but I can't go without bringing it up as well; sorry: if I hadn't looked at the band members' names beforehand, I could have sworn that Patrick Stump of Fall Out Boy was the vocalist! This guy's voice, especially his highs, and even the rhythm is so similar that it's almost scary.
Lyrically, the eight tracks deal with the typical topics that can be found in this genre: separation, teen angst and lovesickness among others. But for some reason they hit me hard when I first heard them, which goes to show that even a topic that has been sung about a million times, can still have an effect if it's packaged nicely.
There is one minor caveat that I can't get my around though, and that is the fact that for some reason the vocals on the three new songs have a really weird mix, giving them an auto-tuned or pitch-shifted quality, which really put me off at first. After countless listens I've learned to ignore it most of the time, but especially in Exit – Stage Left there are parts that still occasionally make me cringe.
Aside from that one shortcoming, Wilt is an EP that I would recommend every pop punk lover or newcomer to the genre, because it has everything you are looking for to satisfy your musical thirst. You can head over to the band's Facebook page and check out the video below to get an impression of their sound. And be sure to keep your eyes peeled on Friday when the quintet releases this baby to the public!
[youtube https://www.youtube.com/watch?v=E-RNHNu9VCc]