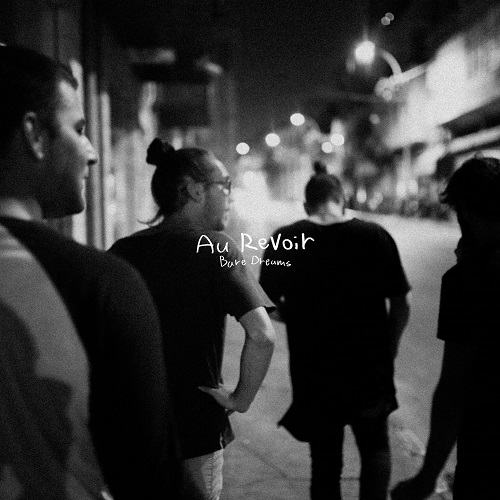 Until five years ago I was not aware that Israel had much to offer musically aside from pop, but shortly after discovering Ferium, I was introduced to Shredhead, and from there on out my view shifted towards the Middle Eastern country. While not being in the same genre, I am delighted to review today's band from the same country: Bare Dreams! The quartet plays pop punk and is about to release its debut EP Au Revoir this Friday, so let's see what the guys have to offer!
I'm not going to lie: the quartet does not reinvent the wheel, in any shape or form, but does manage to deliver six fairly diverse songs that contain solid songwriting and heartfelt performances all throughout. Since I'm a strong advocate of the "if it ain't broke, don't fix it" motto, I welcome this approach very much.
One stand-out feature to me are the vocals which, aside from being very easy on the ears with their fairly wide range, have a lovely accent. To me, certain types of accents add a lot of character and make the vocalist much more memorable, while others make me cringe very hard, but that is a different story for a different review.
My only minor critique concerns the tracklist: I feel like the first two tracks would have been better off in the middle of the record, since they are on the slower side of the band's musical spectrum and don't build enough momentum at the beginning of the EP. I believe that the track below would have been the perfect opener, but all in all it doesn't deter from the listening enjoyment too much.
To sum things up, I was pleasantly surprised by Bare Dreams, and it's proven to me that there is still a lot of about the Israeli music scene that I can discover in the future! If you feel like some new pop punk tunes, be sure to give Au Revoir a listen when it drops and until then visit the band on their Facebook page and give the song below a listen!
[youtube https://www.youtube.com/watch?v=z2q8w_WrgrU]