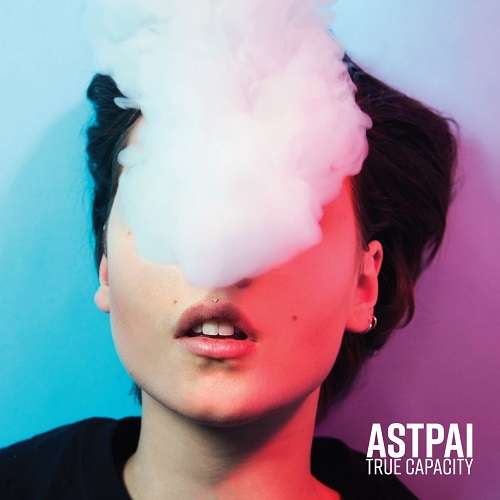 Ever heard of the AC/DC-Syndrome? No? Perhaps it's just something I invented but let me explain it real quick: AC/DC have released a ton of albums throughout their career, and in my opinion they don't vary a lot, yet they are always a good listen. Which shows that great music doesn't always need to reinvent itself every few years, especially when the musicians played it found their "voice" and know how to use it to perfection. There are, of course, a lot of other bands, or artists, that are the same, but today I want to talk about a particular one: Astpai! The Austrians are about to release their fifth full-length, True Capacity, and I want to tell you a little bit about it!
To pick up what I said in the intro, I'll just cut straight to the chase and say that the successor to 2014's Burden Calls is very similar in most ways: half an hour of solid punk rock that is filled with passion and emotion. The quartet has just found its niche in the melodic aspect of pop punk and the raw part of (soft) melodic hardcore, which really works well for them.
As was the case with the predecessor, the ten songs all contain personal and meaningful lyrics, that also have a sing-along quality to them most of the time. There are two stand-out songs because they represent two polar opposites of the band's sound spectrum: Feel Your Pain is a beautiful love song that features a really poetic lines, and True Capacity which only features screams and is akin to the band's debut record, that was a lot heavier.
I'm going to keep this review fairly short, mostly because the band have done their fans a favor and made the record available for streaming over on the website of Visions and I believe that you can get more out of actually listening to this fun record instead of reading my ramblings. If, however, you want to get an idea what you're in for, please give the music video below a chance and visit the band's Facebook page!
[youtube https://www.youtube.com/watch?v=8rSHwtBi23c]