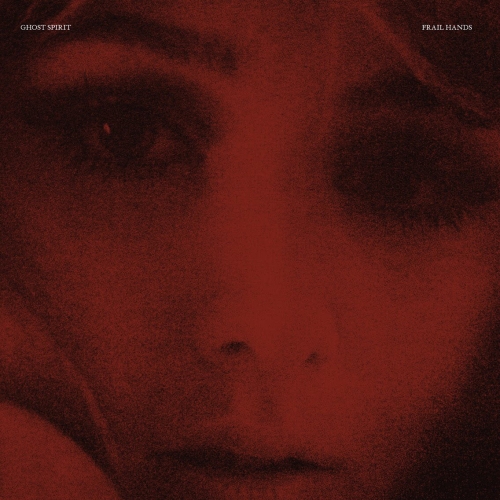 Today, I'm delighted to write about a genre I've never reviewed, or spent a lot of time listening to: screamo! While some bands I enjoy come close to it, I wouldn't consider any of them to be a good representation of the genre. Well, except for Ghost Spirit who I discovered through them being signed to my favorite record label, Blue Swan Records. Their self-titled debut never really left my playlist and I was delighted, but also intrigued, when they announced that they had partnered up with Frail Hands, a band unbeknownst to me, for a Split 12" LP to be released on August 24th. I was fortunate enough to get early access to a copy and I'm going to do my best to get you interested in it!
First off: the LP counts twelve songs altogether, six per side and per band, that amount to "only" twenty-six minutes of total playtime. Not knowing much about the genre, other than GS' debut, I was slightly taken aback…but after my first listen-through I understood exactly why: the level of intensity is at a constant high and, what I like best, there is no fluff at all; every string plucked, every skin hit and every note screamed has its necessity and place. I'll briefly dedicate a paragraph to each band, so you can get a better idea, starting with Ghost Spirit.
The quartet gets the longer playtime, with sixteen minutes, and employs it really well to showcase its different sides: while the majority of the songs is made up of screamed vocals, there's also quite a few passages of clean vocals, which add an extra layer of depth to the music. Apart from that, the instrumentation generally has a melancholic and almost depressive quality to it, but every now and then it is pierced by cathartic outbursts that interplay perfectly with the lyrics. Notably the closer is a very good example of that layering and what great atmosphere Ghost Spirit can achieve in their songs.
I need to honest here: on my first couple of listens I had a really hard time getting into Frail Hands' part of the LP, because the vocals were recorded and the way they were almost drowned in the mix really made no sense to me. Since their half clocks in at only ten minutes, I "suffered" through it every time I listened to the record, and it must have been around the sixth or seventh playthrough that it clicked and the pieces fell into place, for me, which resulted in me really digging their approach. If I had to describe it, I would say that it's rawer and more straight-forward music, but the minor details, especially in the guitar riffs, elevate it from just noise to beautiful compositions.
All in all, this 12" LP gave me everything I wanted and then some: it pushed just the right buttons in the first half, and introduced me to a brilliant "new" band in the second half. If you dig this record, I can strongly recommend checking out the self-titled debut records of both bands! Until then, take this as your introduction to real screamo and discover this genre so full of potential! Be sure to visit Ghost Spirit's and Frail Hands' Facebook pages for more info and listen to, so far, a third of all the songs below.