Who would have thought that this situation would last yet another year? I remember back in March 2020 I was part of the optimists who thought we'd be back to normal in two weeks. Looking back now, I don't know what I was thinking because the amount of stupidity that I've witnessed since then, when it comes to small and simple tasks like wearing a mask, has me convinced that my introduction to this same post in a year will not be much different. On the bright side, however, 2021 has been without a doubt the best musical year in a long time, with so many bands, new and old, bringing their A-game. Here's a list of my personal top ten records of 2021!
#10 CHVRCHES – Screen Violence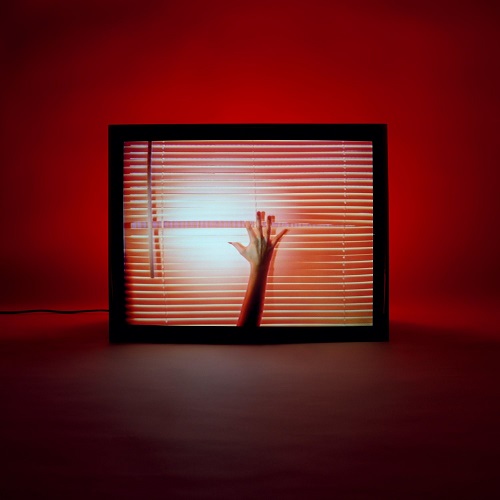 This year I finally played a game that was on my to-do list for a while, called Death Stranding, and CHVRCHES contributed an eponymous song to it that played during the end credits and it made me get all the feels. Which is why I decided to look up what the band were up to and saw that they were about to release a new record, which I checked out and immediately fell in love with. If you're into good pop, with a message, give Screen Violence a listen. (And play the game if you're up for a really unconventional experience)
#9 Chevelle – Niratias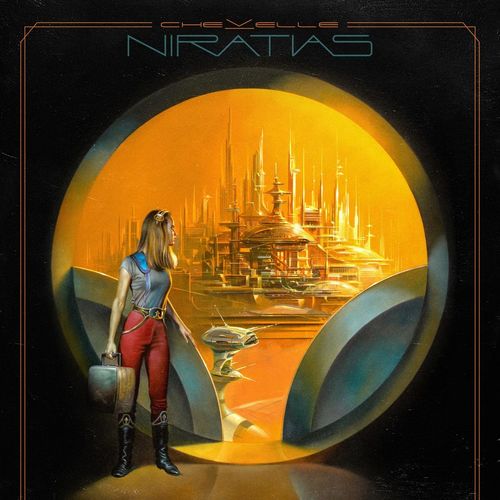 When I was eighteen years old I was really into playing an MMO called Final Fantasy XI and through that game I met some people from overseas, who in turn introduced me to Chevelle's record Wonder What's Next, which is arguably one of the most important alternative metal records of the early 2000s, and at the time it was everything my teenage angst ridden soul needed. As I grew older I kind of lost track of the band's evolution, until this year when I stumbled upon their newest record which completely blew me away and did to me what the other record had done almost two decades prior, minus the teenage angst.
#8 Whitechapel – Kin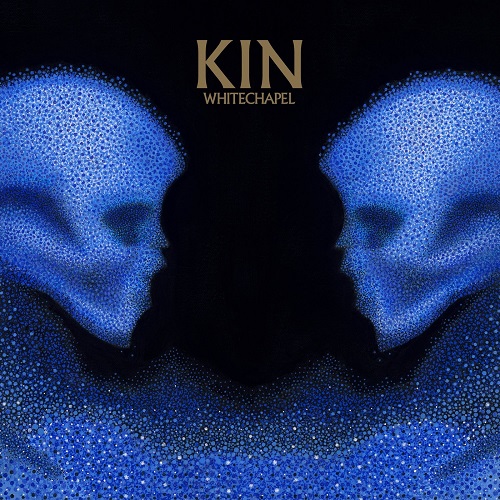 Whitechapel were always just another deathcore band to me, which I neither liked nor disliked. I was simply indifferent to them…but their new record changed that after only hearing one song. While the addition of clean vocals is, apparently, not new to their sound, the execution, coupled with extremely diverse songwriting, on Kin really captured me and will have me backtracking through the band's catalog throughout next year.
#7 Gold Necklace – Gold Necklace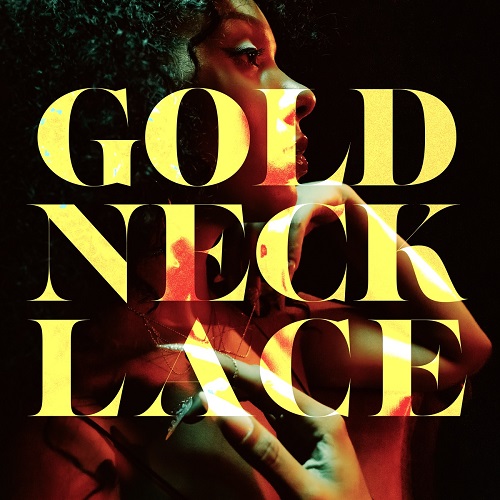 In 2017, one of the EPs I recommended was by a band called Eternity Forever, who ended up disbanding shortly afterwards. But this year saw their comeback, under a different name and a slightly different line-up, with a record that is straight-up thirty minute good vibes.
#6 Spiritbox – Eternal Blue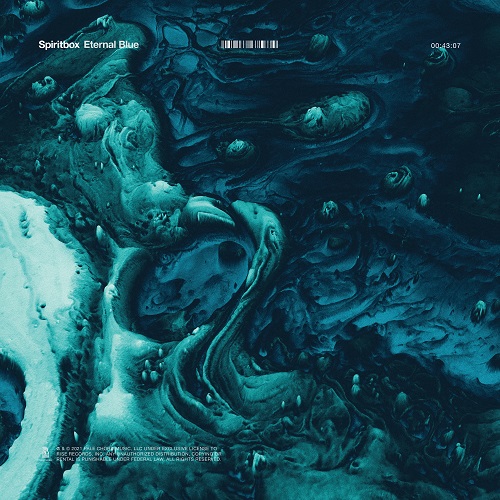 Out of all the records this year, I'm pretty confident in saying that there isn't a record that the entire metalcore scene was more looking forward to than Spiritbox's debut album. After the single Holy Roller caused a massive stir in early 2020, and Constance showed a very different side of the band's sound, everyone was hungry for more and boy did we get a feast. One of the strongest vocalists in the scene coupled with impressive instrumentals can do no wrong.
#5 Beartooth – Below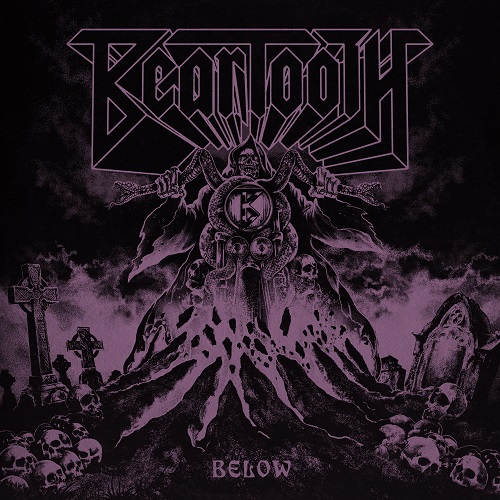 I discovered my love for Beartooth in 2020, after sleeping on them for the longest time, and was very excited when they announced a new album this year, because they have a certain type of sound that just works for me. Below is no different and might even be my favorite one from their catalogue.
#4 Eidola – The Architect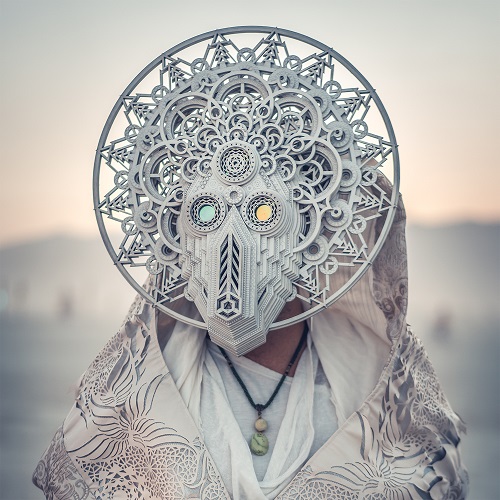 Another record that was very much anticipated by myself and the post-hardcore community was Eidola's follow-up to their 2017 masterpiece To Speak, To Listen, and yet again the expectations were not only met but exceeded. While the record is, I would say, a bit more difficult to digest than its predecessor, it is choke-full with musical brilliance on every level.
#3 Every Time I Die – Radical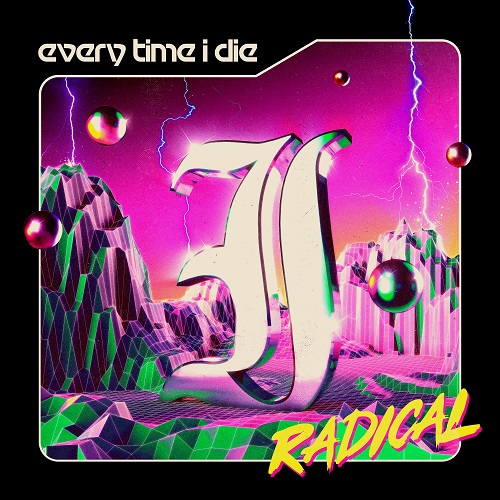 With ETID's 2012 record Ex Lives I suspected that I was going to forever love everything they put out and every record since then has proven me right. Radical, however, has me questioning how the band pulled this one off, because it is even better than its predecessor, which was already a solid ten out of ten for me. The sixteen songs go so hard even when they go slow, and it's a true beauty from start to finish.
#2 Turnstile – Glow On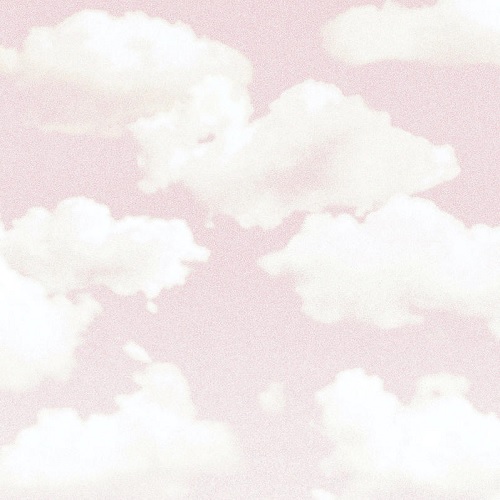 Honestly, at this point I could just copy-paste the previous paragraph, because Turnstile pulled off the same feat: they managed to improve upon a solid ten record that was the predecessor. Glow On is, in my humble opinion, the new gold standard when it comes to (modern) hardcore.
EP-Special
Lorna Shore – …And I Return To Nothingness
Knocked Loose – A Tear In The Fabric Of Life
The Devil Wears Prada – ZII
Feradur – Parakosm (review)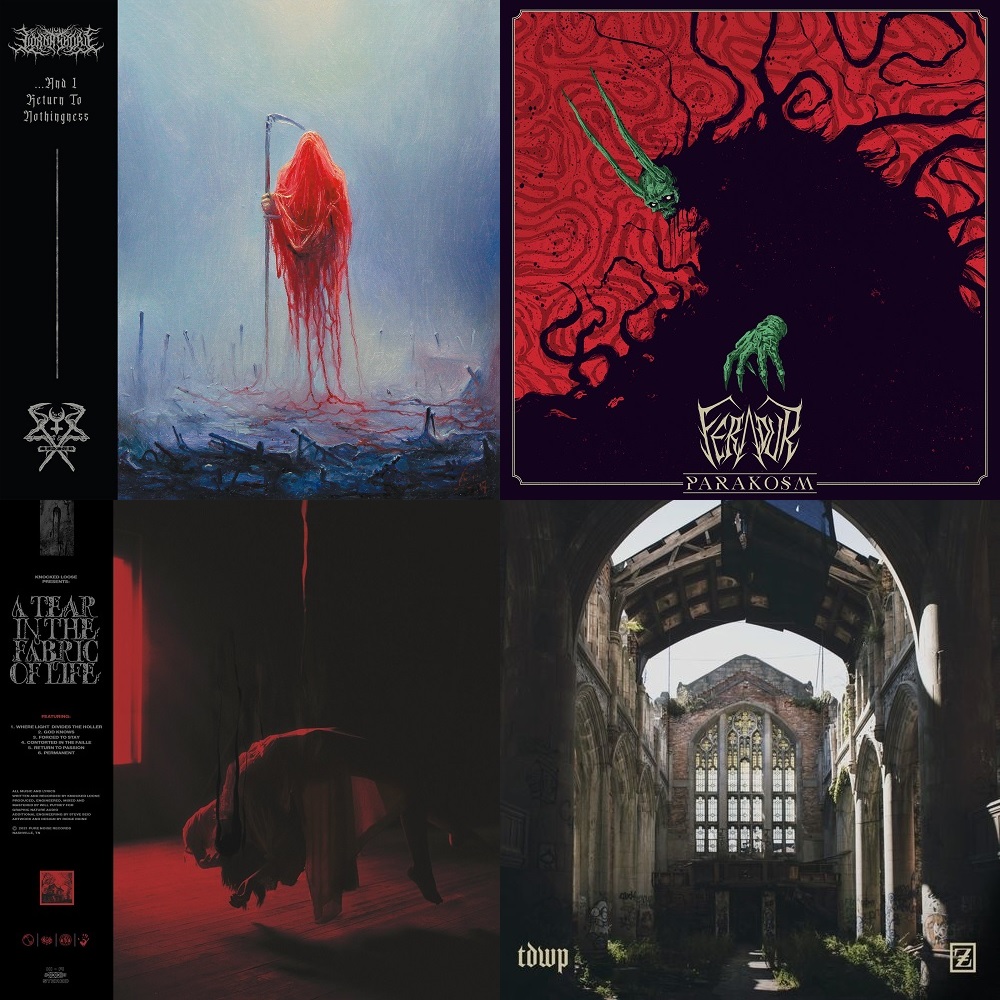 As every year, I want to shine a light one some EPs that stood up to me, for whenever you need a short fix of something new. All four of them are really heavy and actually of a fairly similar musical direction, with the exception of local Feradur's Parakosm which stands out as the death metal rebel. I've written a full review about it which should explain to you why you should check this one out, so feel free! As for the other three…there's honestly not much to say. The Devil Wears Prada wrote a sequel to their heaviest musical outing and it rips just as much, with Nora being my favorite track. Knocked Loose are, once again, dragging us listeners naked across the tarmac while driving a truck and even added a really fascinating music video to it, which you can you check out here. And Lorna Shore definitely broke the internet with their new vocalist who has the craziest scream vocal range that I've seen in ages.
#1 Ice Nine Kills – Welcome To Horrorwood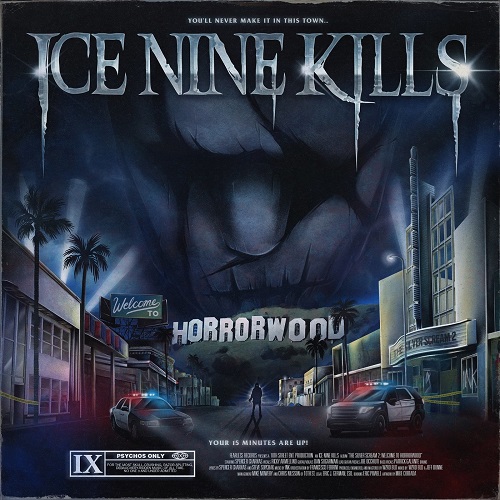 I'm being repetitive, I know, but Ice Nine Kills' 2018 record The Silver Scream was a fantastic record that hit all the right buttons for me, with exceptionally well-written theatrical metalcore and a horror-themed setting. When its successor was announced I had fairly high expectations, but my body was not ready for the utter perfection that is Welcome To Horrorwood. Easily an eleven out of ten, with extremely diverse songwriting, fantastic guest vocalists and a brilliant selection of horror films as inspirations. I cannot wait to see my second gig of these guys!
Let's see what 2022 brings…I'm fairly optimistic that we'll finally get to experience all the gigs that have been delayed over and over again over the course of these past two years. And other than that…I'm really looking forward to whatever beautiful new music will grace my ears, as I am sure there will be plenty!