What an amazing year 2012 was! I rediscovered my love for Heavy Metal, I saw a lot of interesting flicks, travelled a lot, met the coolest people and made the best experiences. As you can imagine it was quite difficult to make a Top 5 and I probably forgot a lot of things but who cares,  it is just a blog post. Nevertheless here are some things which are/were quite important for me. Have fun reading:
#5 Aluk Todolo – Occult Rock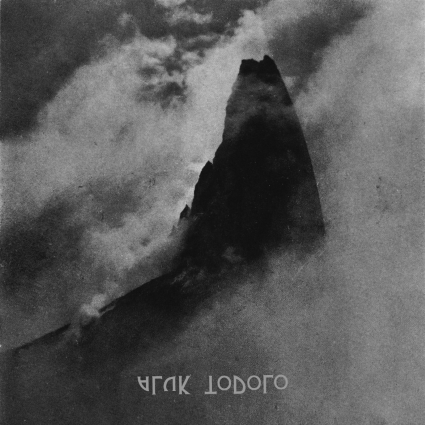 A French band I recently discovered and I have to say that they are sick as hell! How can I best describe the sound? Mmmh, I think this is pretty difficult because Aluk Todolo is very unique but I for sure recognnize some psychedelic/krautrock and black metal influences under the drony ambient construction of noise.
#4 Terrifier


Everything is said in my REVIEW.  Best Clown movie I have seen so far, even though it is a short film. Also read the interview with director Damien Leone.
#3 Postmodern Japanese punk movies
I have been into Asian horror movies for over a decade now and I know Tokyo Gore Police for many years but it only was until  this year when the whole Japanese fun splatter flicks or how I call them: postmodern Japanese punk movies got my attention. None of these flicks are a masterpiece (beside the fantastic Tokyo Gore Police) but they are fun to watch and make you shake your head in disbelief. It is simply hilarious how the directors, which seem to be good friends and help each other out on every movie, try to outperform one another in fulsomeness.  Thanks for the great time: Yoshihiro Nishimura, Noboru Iguchi, Tak Sakaguchi, Naoyuki Tomomatsu and Yudai Yamaguchi. Check out some of the reviews I wrote on El Gore:
– Gothic & Lolita Psycho
– Attack Girls' Swimteam Vs. The Undead
– Vampire Girl Vs. Frankenstein Girl
– Tokyo Gore Police
#2 My DVD Collection upgrade
2012 was a fantastic movie year and I saw a lot of great stuff. Don't get me wrong, I am not talking about movies being released in 2012 (I only saw Cosmopolis and Argo this year) but I am talking about movies I discovered or re-watched for the 100th time and in addition, finally bought the DVD.  As I already mentioned above, I bought a lot of those weird Japanese flicks but also a lot other great art. I am not going to enumerate them all but simply show you the ones I am the most happy of.
#1 Dirty Crows video clip
In 2012 Daniel Carneiro and I did our first video clip for the Luxembourgish band Dirty Crows. I had a lot of fun and learned so much about writing, directing and  filming. We were limited in money (60 euros were invested), time (+/-10 hours of filming), actors (friends of the band) and locations but we did our best. Also the pre- and post-production were very productive and life-enhancing experiences.  Check out the video and a happy new year to all of you.
[youtube https://www.youtube.com/watch?v=jaB0cJQBP5A]
I am really looking forward to 2013, to more music, movies and gore!