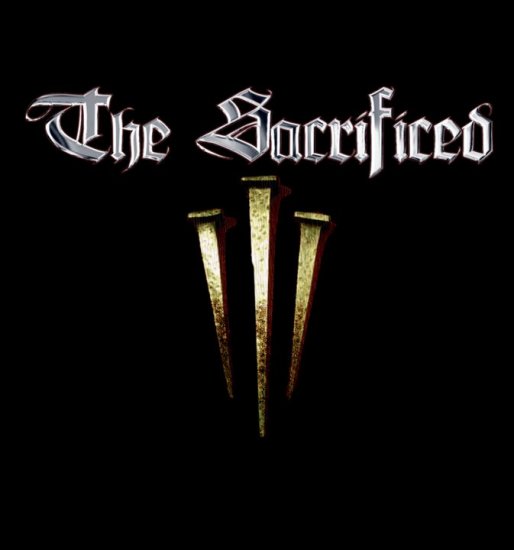 The Sacrificed are a white metal band from Florida and III is their, you guessed it, third release, though their first release was a self-released demo that has been re-released later on as a full-length.
At this time I am only familiar with this album (second full-length on its way to me) and from what I read it is more progressive than their earlier stuff.
The album is being compared a lot to bands like Queensryche, Dream Theater, Crimson Glory, Symphony X and the likes.
Personally, I can see why but I would never compare this to Dream Theater. This band is clearly a heavy metal band, unlike Dream Theater who, at least to me, never show their passion for classic heavy metal bands.
As a matter of fact, I would compare The Sacrificed to Fates Warning. The progressive elements in their sound are similar to those found on Fates Warning records and both bands love their metal heavy.
At times I can hear some early (The Warning era) Queensryche melodies and they actually even cover Before the Storm from said Queensryche full-length.
The album has been blasting out of my speakers for the last couple days. I love every song on it and the cover song actually made me go back and rediscover the original again, that pretty much is what a good cover is supposed to do.
My only complaint, and it isn't the band's fault, is the lack of money spent on this release. The booklet looks cheap, the paper feels cheap, the colours look cheap, no band pictures and the production could have been better.
Back in 1988 this band/album would have sounded way better. Biggest complaint is the drum sound, just horrible! Next time just use a drum computer, those double bass attacks sound like a cheap toy AK-47 made in Taiwan. Triggers suck!
However this should not put you off, great songwriting, awesome guitarist and vocalist. They lyrics, eventhough Christian, are not preachy and I doubt the band throws bibles at the audience like our favorite black 'n yellow fashion criminals (Stryper for those who don't know what I am talking about).
Love it melodic and progressive? Are you open-minded?
[youtube http://www.youtube.com/watch?v=KAae2z9pulU]
Go out and get this!