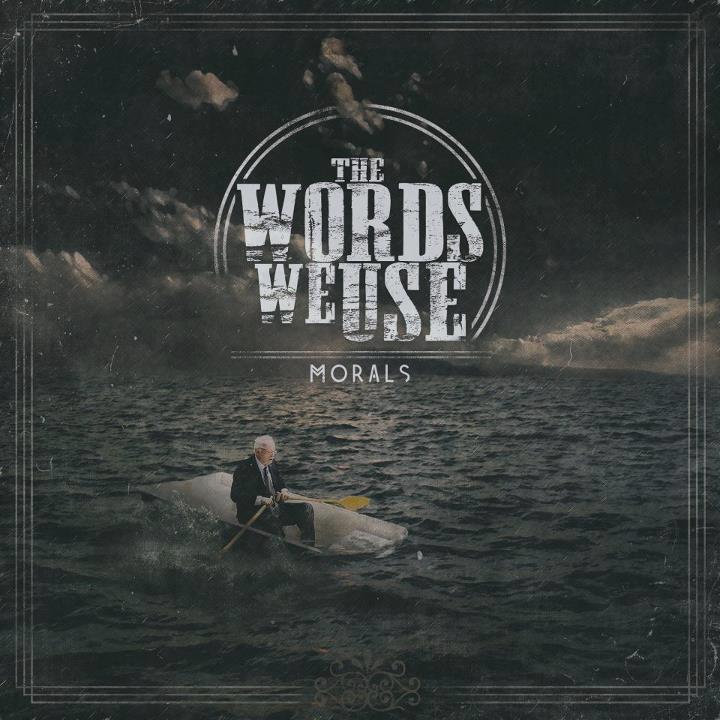 It's a bit slow in the post-hardcore department when it comes to new releases, so I've decided to write about an EP that came out in June 2012 but I've only stumbled upon recently: Morals by The Words We Use.
Let me just say this right off the bat: the four song (five including the hidden track) EP doesn't re-invent the wheel or add any new elements but why change a winning team? The sextet knows how to write catchy songs and that's what counts, in my opinion.
The one thing that stands out to me is that they refrain from using the typical mono-riff song structure that has been so dominant in the genre. Quite the contrary: every song has super melodic riffs which prevent boredom from being an issue. The drums are on an equally interesting level and round off the instrumental side quite nicely.
The vocals are provided by two different singers and leave absolutely nothing left to wish for: flawless execution from start to finish. The EP even features a guest appearance by Sleeping With Sirens' Kellin Quinn on the song Building Coral Castle.
To sum things up I'd say that TWWU have managed to put out a highly enjoyable first effort and I'm definitely looking forward to more stuff. I'd recommend you give this record a chance if you're, like me, on the lookout for some tasty post-hardcore. For more info you can check the band's Facebook page and be sure to listen to the song below.
[youtube http://www.youtube.com/watch?v=IqHhn0QvWII]