Another year comes to an end and while it has, arguably, had the lowest of lows in the history of mankind in some areas, it has also stood for acceptance and social evolution in many other areas. However, what is truly relevant at least on this platform is the music…and it has definitely been another strong year with many brilliant releases. I'm here to give you my personal top 10, which will, again, include a majority of records that I didn't get to review.
#10 While She Sleeps – You Are We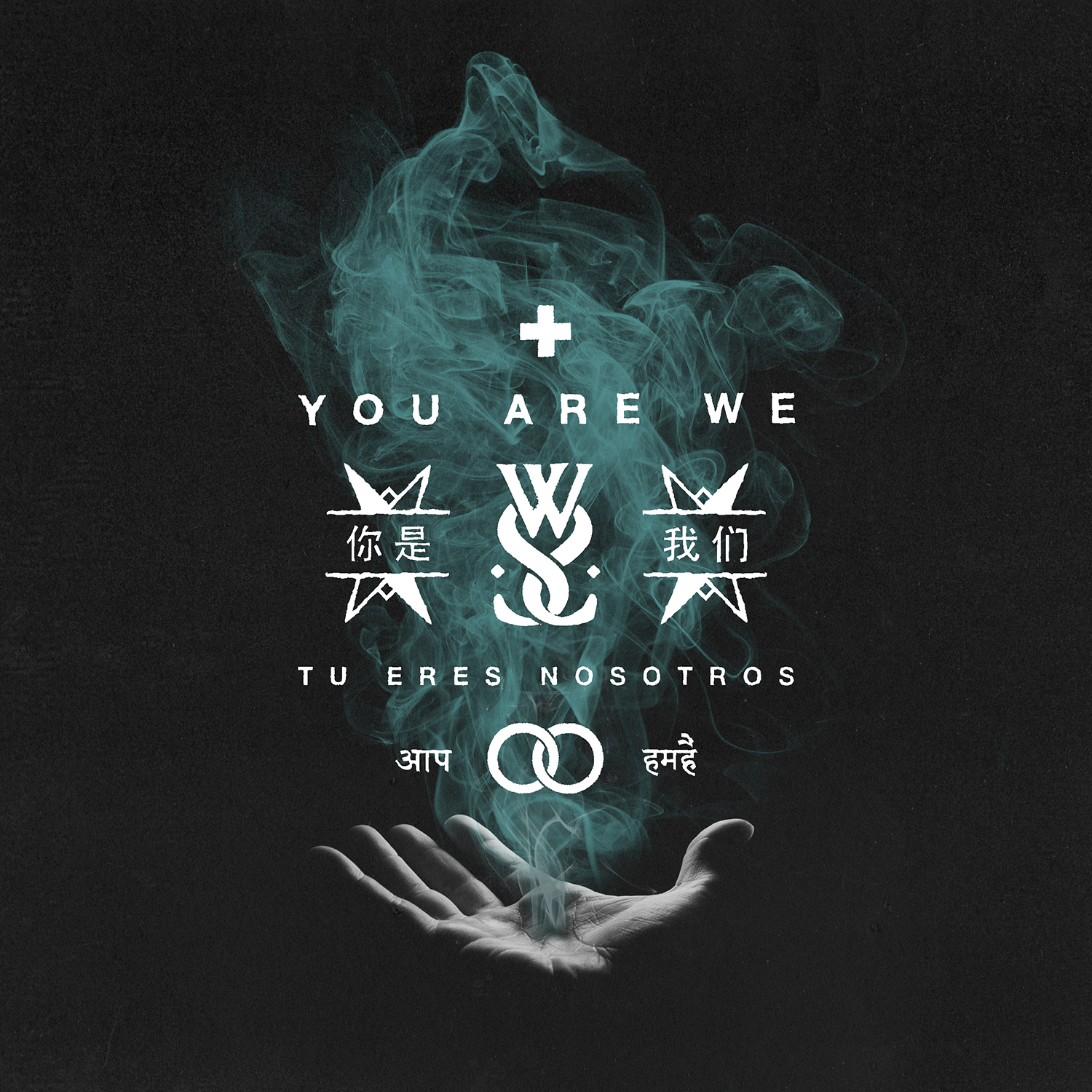 I've seen WSS live twice over the past few years and while I was always impressed by their energetic and spot-on performance, their albums never really convinced me. However, with You Are We the quintet have definitely hit a new level and managed to put themselves not only on my radar but gained my deep appreciation.
#9 Paramore – After Laughter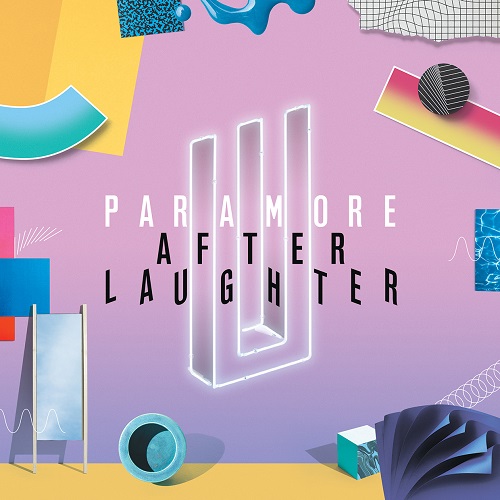 What started out as a crush on the lead singer all those years ago when Misery Business was released, developed into a real fascination with their music by the time they released their self-titled record five years ago. Naturally when they announced a new record, I was fairly excited and looking forward to their evolution; and After Laughter did not disappoint: not only was the music fresh, but the songs were also lyrically very honest, at times even too much.
#8 Taylor Swift – Reputation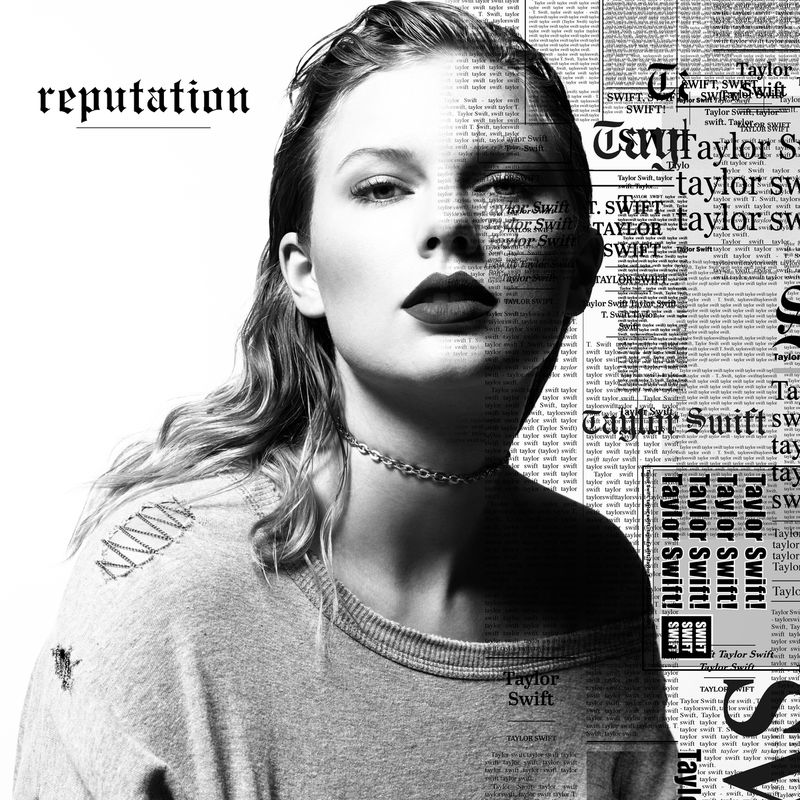 Well. How do I put this? After buying the previous record when Shake It Off was released, I realized that it's actually great pop! When the first single off the new one was released I felt a bit disappointed but I decided to give the record a chance anyways…and I was rewarded. It's debatable, but I would say that this is her best record to that. Give it a shot, seriously!
#7 Adventurer – Sacred Grove (review)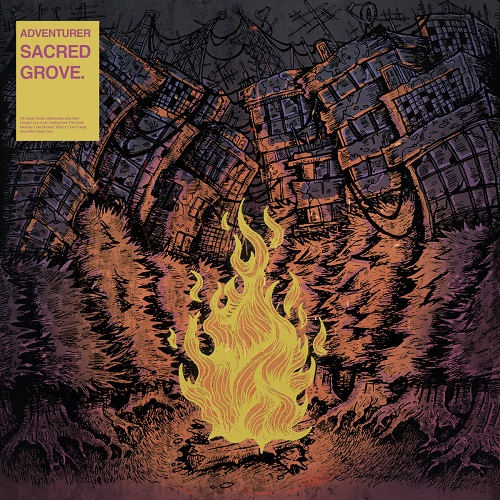 When I first discovered Adventurer, around three years ago, I was immediately enamored with their chaotic yet highly melodic sound, reminiscent of The Fall Of Troy. Naturally, I was super hyped for their, at the time already announced, full-length album…but it took until fairly recently to be released. And the wait was definitely worth the while! You can read more thoughts on it in my review.
#6 Andrés – Strange Memories On This Nervous Night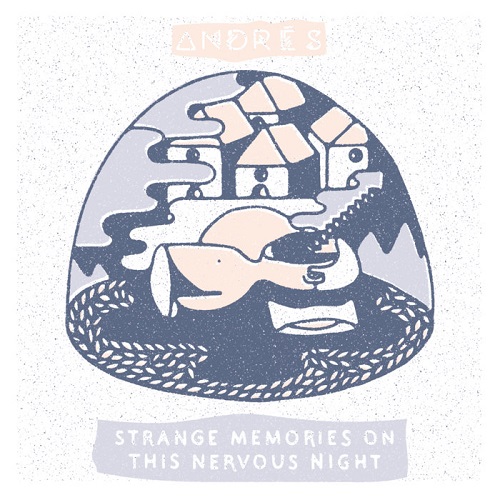 By far my biggest surprise-discovery this year was Andrés! His tongue-in-cheek lyrics, his charismatic performances and his pure talent simply shine in every corner of his debut solo album! I had the chance to meet him earlier this year in London and I'm confident in saying that the future will hold some big things for this dude. Get on the hype train before it's too late!
#5 Wolf & Bear – Everything Is Going Grey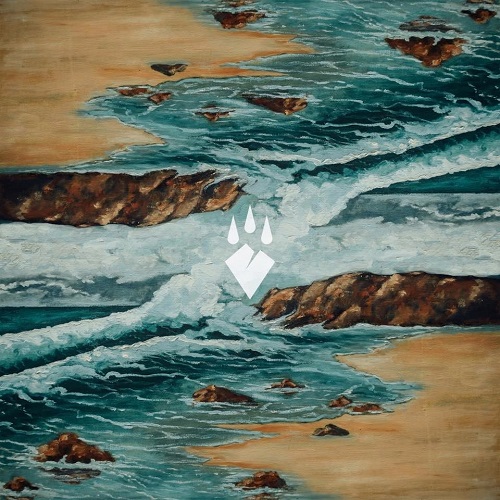 Let's not kid ourselves…pretty much every Blue Swan release will usually make it on my top 10. The second one on the list, so far, is the debut album of Wolf & Bear, a band that is fairly similar to Dance Gavin Dance in terms of their setup (they even share the same bassist), but are different altogether in their song structures and sound. This one has been on heavy rotation for quite a while on my playlist.
#4 Asking Alexandria – Asking Alexandria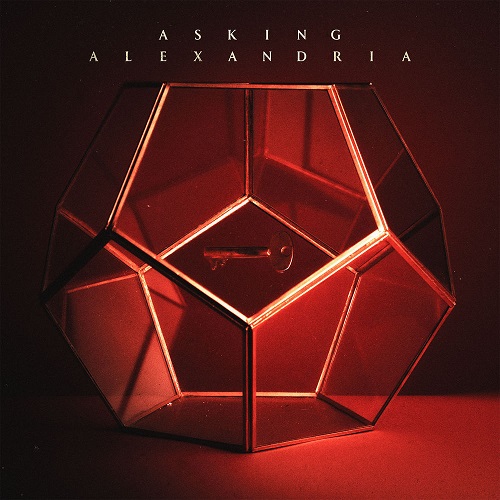 Another, so to speak, surprise entry: the fifth full-length by Asking Alexandria was just released five days ago, but I can safely say that the return of their original singer was the best thing that could happen to the band. A re-vitalized sound, a very open-minded songwriting and a lot of weird, but good, stylistic choices make the self-titled album a force to be reckoned with and put the quintet back on the map.
#3 Trivium – The Sin And The Sentence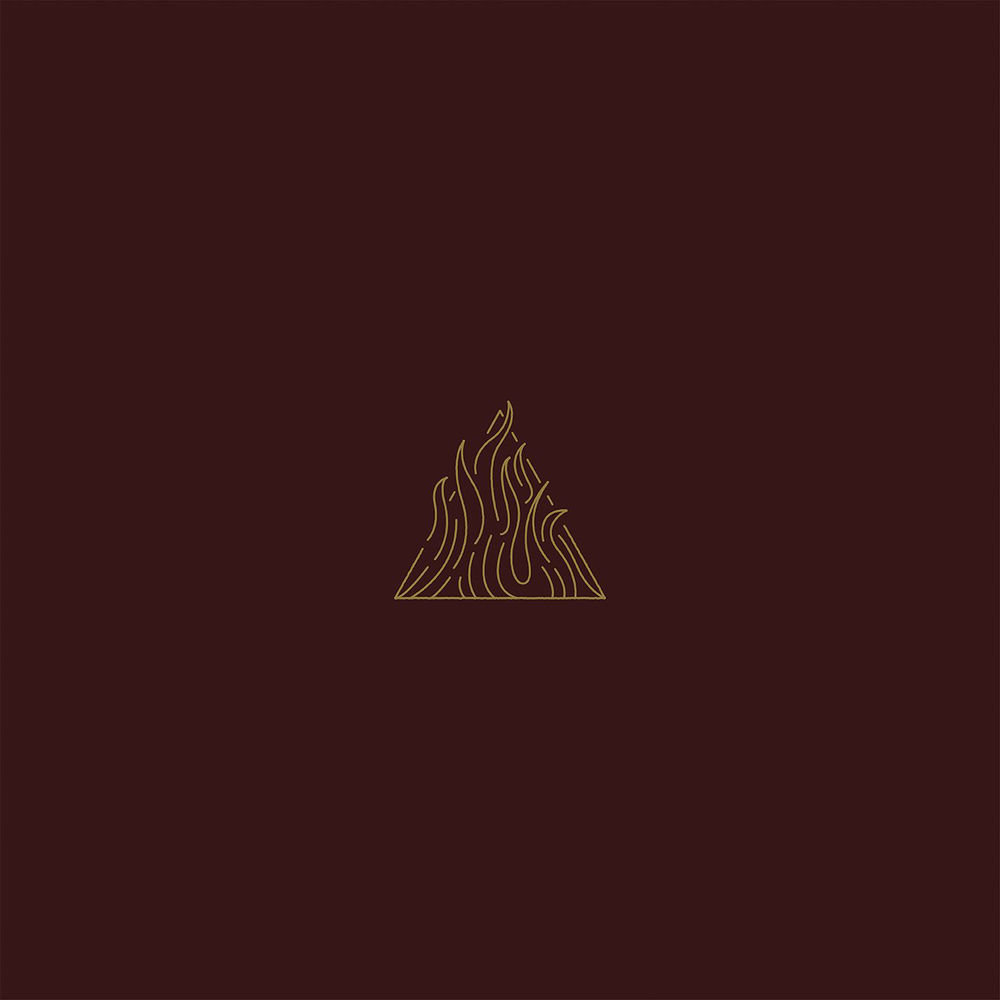 When Trivium released their screamless Silence In The Snow, I accepted their change of direction and was ready to follow them down that path. But when the first teaser for their eighth studio album was released, I knew that I might have lied to myself at the time. Because THIS is what I first loved about the band: a perfect blend of heavy and melodic with loads and loads of details to be discovered with every subsequent listen. TSATS is the epitome of what this band is about and I can only recommend it to everyone!
#2 Julien Baker – Turn Out The Lights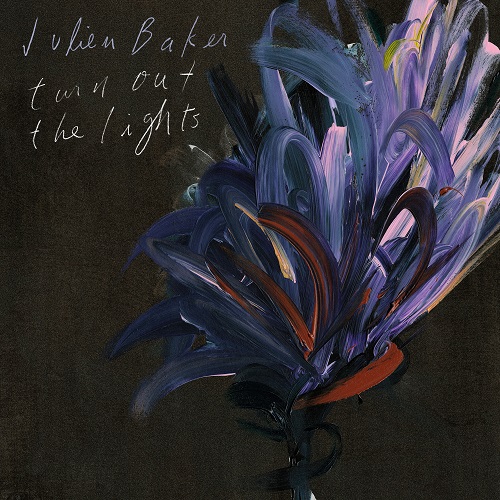 This one is a bit weird for me…since I haven't even listened to it more than ten times. But I feel like it deserves a spot this far up simply for what it did to me on every single listen. Julien Baker's debut album already affected me deeply, but Turn Out The Lights is one a whole new level. It is not for everyone, but for me it was a very cathartic experience that I believe should be had by everyone.
EP-Special
Eternity Forever – Fantasy
Hail The Sun – Secret Wars
Happy Hour – What's Your Poison
Push Over – Demo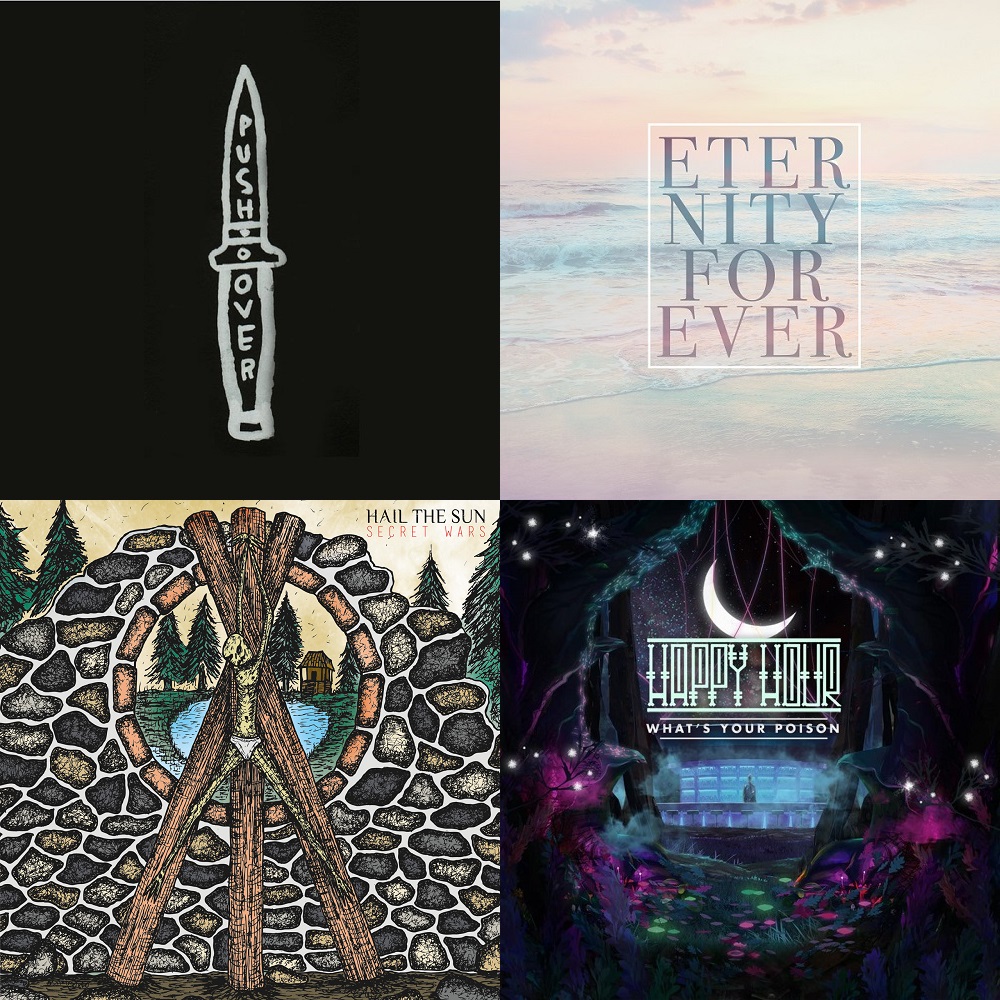 I know, I know, I'm kind of bending my own fictitious rules here…but this year saw the release of quite a few really solid EPs, that I think deserve a quick shout-out! Two of those feature one of my favorite vocalists, Kurt Travis, and they are both very different. The, sadly, already defunct Eternity Forever is one of the dreamiest things I've gotten to hear all year and Push Over is a fun project with Thomas Erak, of TFOT. Happy Hour is another very DGD-y band, but they managed to stand out to me because of some very unusual elements like a reggae part in one song. Another band that I have fairly high hopes for. And last, but certainly not least, is Hail The Sun's new release Secret Wars, which has them going back to their roots, so to speak and just delivers on every single level. What a treat!
#1 A Lot Like Birds – Divisi (review)
Sufferer – Sufferer
Eidola – To Speak, To Listen (review)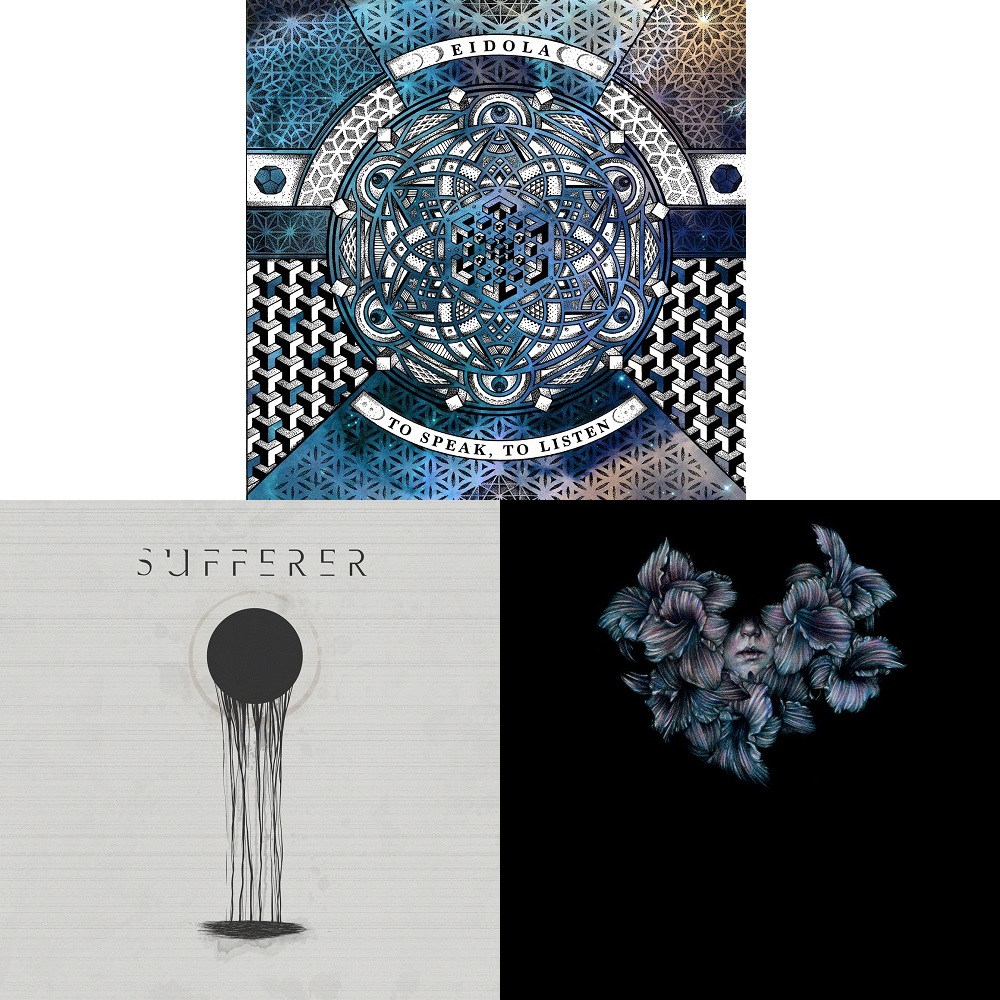 While last year had a clear winner, this year I will have to settle for a three-way tie. I've written reviews about two of these, so I will just say a few words about the one that eluded me. In the past I've dealt with anxiety quite a bit and, while I never dove into real depression, it has definitely made many aspects of my life fairly difficult and it was a real struggle to overcome the hard times. While I have managed to rid myself of the majority of those things on my own, Sufferer is a record that, I feel, can serve as a form of self-therapy to some people out there. (note: of course it does not replace actual therapy) It certainly put a lot of things into perspective for me and, besides, it is just a phenomenal work of musical art.
All in all, I really enjoyed the dynamic this year. I was a bit more active, writing fifteen reviews, and I managed to cover all the local releases that were relevant, to me. However, looking into the future at the moment is a bit weird since, aside from a new Dance Gavin Dance record, I have very few albums I'm actively looking forward to…maybe 2018 will be the year of surprises!