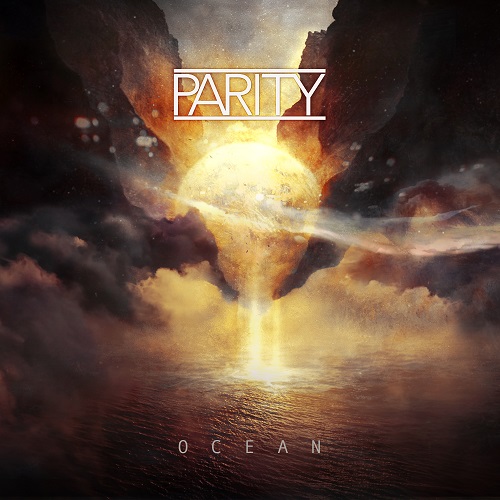 I recently saw a tweet that said "female-fronted is not a musical genre!" and I couldn't agree more, which is why I generally avoid highlighting the gender of the vocalist, or other members, of a band in my reviews. Today will be an exception to that rule though, since today I'm writing about the newcomer band Parity, that brings a breath of fresh air into our local scene. Their debut EP Ocean is due to be released this Friday and I've had the chance to get in quite a few listens so far, so let's go!
The reason why I'm deviating from my principles today, is because the Luxembourgish (metal) music scene is very male-dominated, and with the hiatus (or end?) of Rude Revelation there is definitely a lack of female singers that scream…which is why I was very delighted when I found out about the existence of Parity about a year ago and was eagerly awaiting their first output. Therefore, I will skip to what is usually in the second to last paragraph, which is the vocal part of the review.
I'll make it short: there is without a doubt a new star on the horizon in the form of the quintet's vocalist. She flawlessly switches between techniques and jumps from clean singing to screams in a matter of seconds, never skipping a beat. But what I dig the most about her performance is that her screams have this hint of despair and, dare I say, evil possession in them. Her cleans on the other hand also stand out to me because they are not super high-pitched or the nasal type. She is already at a very good level and I am confident in saying that she will keep evolving and expanding her voice even further.
However, even the strongest vocalist can only do so much for a record if the music behind is crap. Fret not though, since that is by far not the case with these four songs! It's hard to pinpoint a specific genre but I would lean towards modern (death) metal with notes of djent and a hearty dose of groove metal. I hear all kinds of very different influences and elements that I, at times, wondered how the guys on the instruments managed to make this potpourri work out in the end. But suffice it to say that they did, so lay your head at ease.
The only negative point about Ocean is that it only lasts twenty minutes, because even after the, at least, twentieth listen I still hunger for more every time the last song ends. Nevertheless, I'd rather have a really solid and convincing first output by a band than overly long repetition of, basically, the same song over and over. So, I guess there is no real negative point about Parity's EP after all! So, if I managed to make you curious, please head over to the band's Facebook page and check out their making of below. Also, if you want to witness them live, they are hosting a release show at Kulturfabrik this Friday!